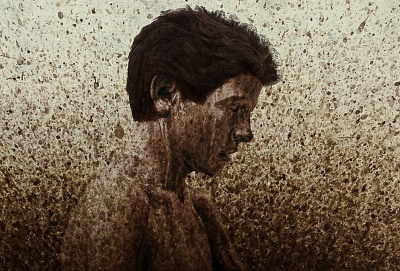 A non existing problem - An existing problem
The main stream media is shouting loud again, since a while. Russia is to blame for everything. What's the truth behind this?
The leftist EU dictate is afraid, and just like a rat cornered, the only solution is to jump up and bite.
Ongoing elections in Europe call for the leftists to to throw mud at their strengthening opponents. Sanctions against Russia, is what Angela Merkel supports and tries to uphold; her opposition wants these sanctions to be lifted. It is hence natural, that Russia 'openly' supports those in the West that doesn't see Russia as an enemy. Every healthy mind wouldn't see foul play in such actions. The main steam politically correct call it yet foreign influence taking and propaganda.
What is Russia doing?
The Kremlin linked First Czech Russian Bank has lent 9 million Euro to the French Front National party of Marine Le Pen. Ms Le Pen, Matteo Salvini of the Northern League Italy, Frauke Petry of Germany's AfD (Alternative for Germany Party) have received invitations to Moscow. All of us know that these parties and politicians are Euro skeptics; nothing wrong to invite 'friends' or?
In regards to the media, the Kremlin has funded RT (Russia Today) and Sputnik, launching them in English, French and German. Where naturally this belongs to freedom of speech and expression and freedom of media, the EU dictate calls it propaganda and interference with western politics. It isn't hard to imagine how they would call it, if it would support their destructive cause!
Nearly like a child hurt in its feelings, criticism points out, that i.e. rallies done by PEGIDA, the anti-Islam movement is broadcasted live, yet the pro-EU marches receive much less publicity. So, do they want to dictate what media houses broadcast and how? It smells just like that!
Another fear of the political correct is, that the internet has a further reach than TV alone has ever had; that's why attempts are already made to censor the freedom of speech Online, like in Facebook, Twitter or other Online publications. It will simply be stamped as 'hate speech'!
Present politics are doing their best to make European citizens paranoid with unproven claims. There is no evidence at all, that Russians hacked the European voting machines. After every hack or cyber attack announced, main steam media puts the blame on Russia. Proven hacks or cyber attacks by the US yet is wiped under the table or talked down to the least; i.e. the listening into the mobile phone of Angela Merkel.
https://www.theguardian.com/us-news/2015/jul/08/nsa-tapped-german-chancellery-decades-wikileaks-claims-merkel
It is more clear that Europe is a puppet of the USA rather than a victim of Russian propaganda.
That Russia supports the legitimate president of Syria Assad and the US not resulted in the support of the US position by Europe; that's what we can call clear influence. Russia is defending Syria's sovereignty, avoiding a political vacuum like in Libya. Russia's stance protects Europe rather than to weaken it. And Russia has all reason to keep Europe strong; it sells its gas.
That the US is flying drones to kill from German soil, and Germans are not allowed to enter on that terrain; that's an attack on German sovereignty. Ramstein, Germany, is the hub for America's global drone war, from North Africa to South Asia. https://en.wikipedia.org/wiki/Ramstein_Air_Base
That the US sanctions Russia and Europe follows, even harming the German car industry for example, is more than a damaging pulling of strings! Sanctions were approved by the United States, the European Union (EU) and other countries and international organisations. It was in response to the Crimean crisis and the subsequent annexation of Crimea by the Russian Federation. It was not taken into account that Crimea wanted the change and voted for the belonging to Russia; so it was not an annexation.
In reality, the US is never interested in a strong Europe, specially one that would be friendly with Russia. Europe and the US would be advised to uphold their propagated freedom of speech and expression, and not just declare it valid for their supporters. It seems democracy needs to be reborn again, as the influence towards groups and people that would naturally not support what is going on right now has become so strong; resulting in blindness, ignorance and fear.
By Thomas Fleckner