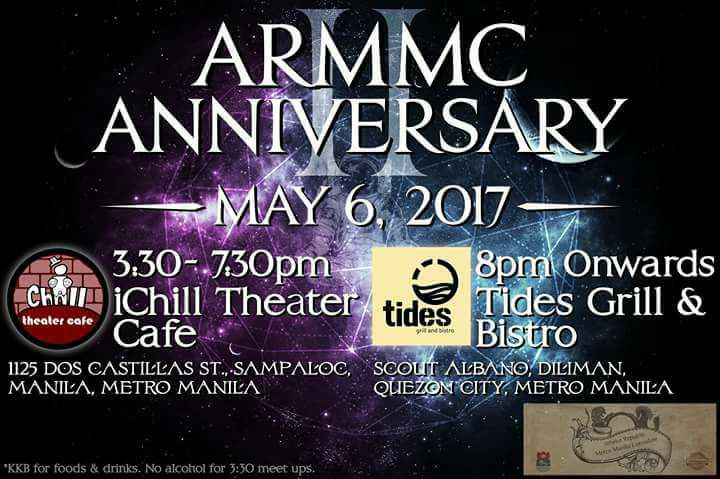 A Special Occasion for the Atheists of Metro Manila
In a country where its society is influenced by the Catholic religion, a meet-up which is being attended by non-believers is quite rare and can be considered something special.  In iChill Theater Café which is just a block away from the University of Santo Tomas - the Philippines' oldest school which is regarded as one of the world's largest Catholic universities, an atheist organization in Metro Manila, Philippines, began to celebrate an extraordinary occasion on this sunny Saturday afternoon.  
The sixth day of the month of May of the year 2017 was the second anniversary of the inauguration of Atheist Republic Metro Manila Consulate (ARMMC). ARMMC is the Metro Manila chapter of an internationally renowned Atheist Republic. According to their website www.atheistrepublic.com, the Atheist Republic provides opportunities for non-believers around the world to gather with like-minded people, share their views and also provide each other with tools to better express themselves Online and Offline. The organization membership believe that atheists can proudly stand against the unfair judgement that so frequently plagues godless and non-religious people.  
And so, this anniversary meet up strengthened the ARMMC members' friendship, comradery and connection with each other. And the commemoration of this momentous occasion did not end at iChill Theater Café. The celebration continued up until night at the Tides Grill and Bistro for an evening of memorable party, revelry and merrymaking.  The sixth of May of 2017 was indeed unforgettable for the Metro Manila atheists.    
By Roderick Tubil