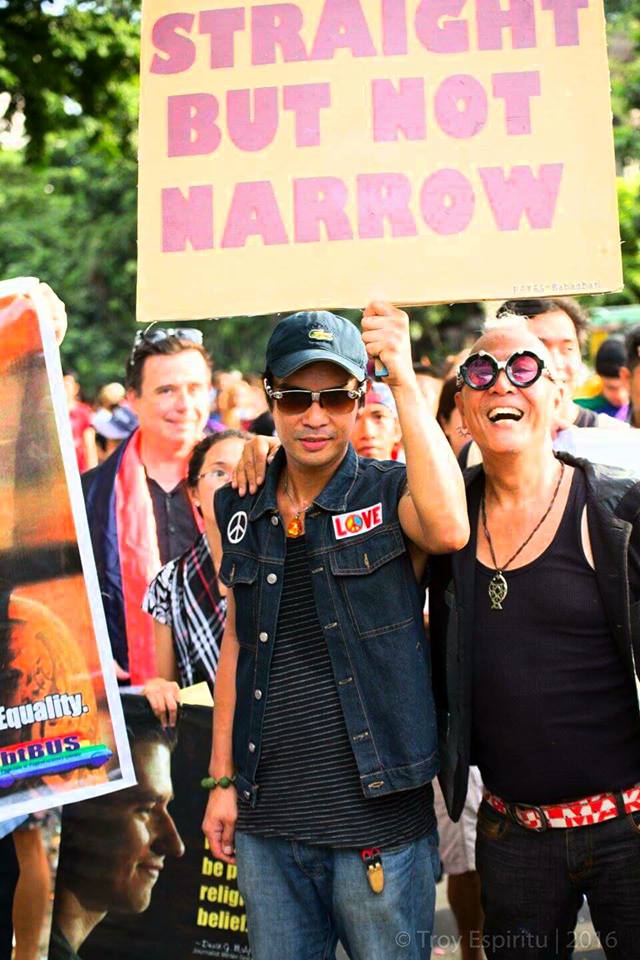 A tribute to the Filipino King
"the best way to act… is not to act"
Kristofer King, a name known to many as an actor and ward winner in his profession. On February the 23th he died after being rushed to hospital. He was only 36 years old.
In his young life, he already received several awards: Cinemalaya2012 BESTACTOR, MMFF, 2015Best Supporting Actor, New York film 2016 Best Actor, SINAG 2017 Best Actor.
He played in movies like "Masahista (The Masseur), "Foster Child" and Tirador, Captive and Ma'Rosa. Heplayed in the ABS-CBN series "Ang Probinsiyano, and lastly in a GMA series "Inday will always love you" and "The Stepdaughters"
However, next to being an actor, he was a friend and the son of the Filipino artist and painter Sunny Garcia. The normality in which Kristofer accompanied his dad to his exhibitions and the frequent Sunday Legazpi Market was witnessed by his friends. Next to being professional in his job Kristofer was a down to earth person who hugged and welcomed all people who came to see his dad and his art. An attitude friends will always remember.
On top of all, he was a strong supporter of the LGBT community. "Straight but not narrow" was the motto, and he was never ashamed and always open to be featured and shown as an open minded person accepting nature in all its colors.
Kristofer King speaks in support of the LGBT community
The ones who know Sunny Garcia, know that he is one of the most caring and loving people one can wish for, and one of the people who does not follow mainstream, but rather his heart. His motto: "I am not looking for love; I am love"
Losing one of the dearest people has no words to describe, but his love will carry the legacy of Kristofer into the world, along with his friends who had the honor to know and befriend him.
Kristofer King will always be remembered and his reflection will be kept alive through his dad.
In deepest respect
Thomas Fleckner