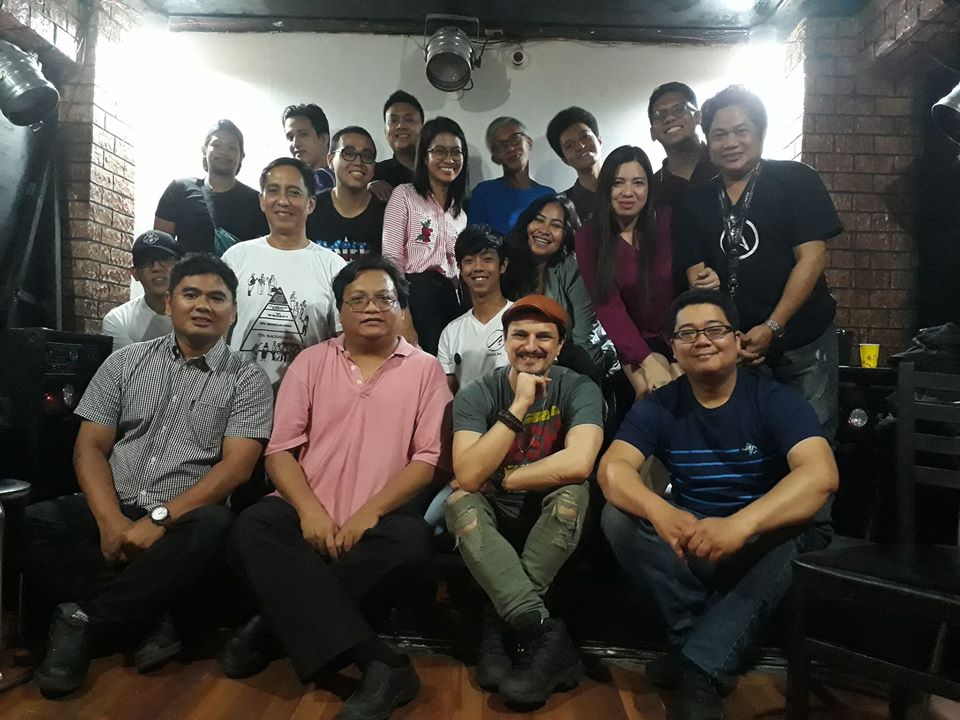 The Philippine ATHEISTS' First MEET-UP of the NEW DECADE
Twenty-five days after the new year was ushered in, the atheists society of the Philippines met up for the first time in the year 2020.  The venue where the event took place was the I-Chill bar, an establishment located just across the street from where the country's oldest Catholic university is situated.  The newly reformed Philippine Atheism Agnosticism and Secularism (also known as PATAS) kicked the new year off with a blast by having its very first meet up in the new decade.
The gathering was hosted by Kuya Manzano, the owner of the I-chill bar, and it was commenced by PATAS president Richard Dalida.  The occasion was honored by four respectable speakers who provided talks about their respective fields of expertise. Each of them provided interesting insights relevant to human behavior affecting human tendency for believing or not believing in the existence of a god or gods.
The first speaker was Engr. Romeo Maglaqui. He shared his experience as a missionary in the Middle-East and as a preacher in Tarlac. He was a Granite "Knights of the Columbus" and he was a prominent Catholic layman in Tarlac who used to lead major Catholic activities there.  The second speaker was Professor John Eric Santos. He is currently a senior high school teacher in Calumpit, Bulacan. He is also a writer and editor at Promote and Publish Excellent Literature (PAPEL). John Eric is a renowned agnostic writer known for his unorthodox poems and literary arts. He discussed the epitome of life through "Existentialism". The third speaker was Shienna Decasa.  She is a trainer in Concentrix and she talked about the human ability called Empathy.  The fourth and last speaker was Mr. Ivan Drieter Eusebio. He is a Data and Information Management Head, Decision Management Group of Metrobank and Trust Company. The topic that he discussed was: "The Reason - Lest We Forget: A Reminder for What We Are Fighting For".
And finally, the attendees of the meet-up participated in a discussion regarding the creation of the country's first umbrella organization that will represent all the secular groups in the country. The secular groups who were invited or represented in this conference were the Atheos Pilipinas, Better Philippines, ProPh, lgbtBUS, Raelian Movement, PATAS, ARMMC, Filipino Freethinkers, Filipino Atheists and Pinoy Atheists. There was a consensus to name this umbrella organization The Council of Philippine Secular Organizations. The objective of this council is to enforce Secularism in the country, assist organizations of their needs (like organizing events and programs), and for all the secular organizations to have a clearer representation in society. It was discussed that the future meetings of this council will tackle the creation of the very first Secular Party List group.
The event ended with enthusiasm and optimism.  Everyone is hopeful that the Philippine atheist community's positive objectives for the future will eventually be achieved.
By Roderick Tubil
i-ARose thanks Roderick Tubil for this article. Thomas Fleckner was not able to attend this PATAS inc. Meet-Up