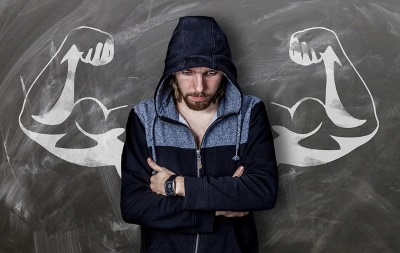 How the Left betray themselves and fool an entire society
One of the standard explanation from left-wingers about the Left is self-serving equality. The first phrase of betrayal already. Creating a 'we', including the ones that don't act or want to be a 'we' is an act of betrayal, suicide even. The original Left was holding a national 'we', representing the workers class; religion was excluded as the Left was a non religious ideology. Society has grown and changed, with a vanishing depressed industrial workers class; minimum wages, social welfare and support of the unfortunate have been implemented in all political wings and directions. The needs of the 21st century are no longer the ones of the 19th or 20th century.
One of the former enemies of the Left was the oligarchy; and now as wealth and social values have grown on the continent, a new enemy had to be created and new allies to be found. Henchman jobs, that the local people felt too good for, were filled up with foreign workers; a silent group of Turks and Moroccans growing in hidden communities, ghettoes one could say. Integration of the then few was not a topic, as they were called guest workers, and were set to leave after a certain period of time. We all know, that that never happened. Europe had guest workers from Greece, Italy or Poland before, often joked about, but never a real problem. Same or similar values, easy to integrate and willing to support society. Second and third generation Turks and Moroccans grew yet silently, having their and their parents stay secured, dual citizenship granted, entitled to all social benefits society could offer. And then suddenly, as they grew Europe was confronted with the biggest problem of the 21st century.
In its historical instinct to protect the weak and unprotected, the Left had now found an ally. The difference is yet, that this growing minority is not unprotected and weak. Wisely they have created community centers, mosques and schools, all funded by government or foreign Islamic governments to support what is their number one goal, ideal and lifestyle.
Losing support in society and being split into several fractions due to inner conflict, the lefts need to survive called for a blind eye on its support. Voters are needed, and why not then found in a group of people that need the so called minority protection, waking up the soft heart tear jerking receptive citizens helper syndrome.
There are two ways to create identity; its either through defining a specific group of belonging, or as contradicting it sounds, creating a non specific group of invented overlapping values, where as many as possible fit into.
The left nowadays accuses the right to be protective, something the left has been since its beginning. The difference is, that the right protect their home and the left the invader. So protectionism is not the question, but who to protect.
Invented was Islamophobia and misused humanism and racism. The fear of Islam, is not an unfounded fear, humanism doesn't go as far as it empties own resources, makes oneself weak and sick whilst another grows. Tat would be more of a cancer. Humanism doesn't support the ones that don't value human rights normally; and racism; well Islam is not a race!
The new misguided progressive leftists who denounce people opposing Islam, calling them Islamophobic, yet turn a blind eye on the mistreatment of women, children, LGBT's and non believers. It's more of a regressive than progressive left one can say. These new leftists are in fact confused and apologetic humans, taking into account, that what they ignore now, and that includes all human rights achievements, will be abused and its members criminalised, suppressed or even killed one day.
The best evidence of the totally illogical and self centred, yet self destructive abuse of the free world, is to even most harshly treat the ones that know about Islam best, the few ex Muslims like Ayaan Hirsi Ali.
She made a film in 2004 portraying the truth and misogyny in Islam. As a result she has to live under armed protection and the director Theo van Gogh was assassinated the same year by a Muslim on the streets of liberal Amsterdam.
The term far right, is also used by the left to label the new freedom fighters. How much violence has arisen from the far left? Not to be mentioned nowadays. The try to always place freedom fighters, patriots or just right wing people into the Nazi scheme has become worn out, even many people in society trap into it, still. Even the left doesn't want a non democratic and totalitarian regime seemingly, but it ignores the up-rise of it through Islam. Islam is not just a religion, it claims jurisdiction and regulation of all sections of life and business. There seems to be that naive thought of 'multiculturalism healing all differences automatically and creating peace even between the worse enemies. What an insane stance that is!
So many public figures have proven, even with their lives that the left is fatally wrong, and if they continue to do what they do, they are either so ignorant foolish, or deliberately planning the destruction of the European values. It is always worth to list up the ones who stand for us, for our lands and values; the ones that have paid with their freedom or their life.
- Sam Harris, a famous Atheist and book author, considers Islam to be "especially belligerent and inimical to the norms of civil discourse," relative to other world religions. He asserts that the "dogmatic commitment to using violence to defend one's faith, both from within and without" to varying degrees, is a central Islamic doctrine that is found in few other religions to the same degree, and that "this difference has consequences in the real world."
- Pim Fortuyn, a former Dutch politician, was often regarded as controversial due to his outspoken views about multiculturalism, immigration and Islam in the Netherlands. He called Islam "a backward culture", and was quoted as saying that if it were legally possible, he would close the borders for Muslim immigrants. He was labelled a far-right populist by his opponents and in the media, but he fiercely rejected this label. Fortuyn was openly homosexual. When asked about his opposition to Muslim immigration, Fortuyn explained that, "I have no desire to go through the emancipation of women and homosexuals all over again." Fortuyn was assassinated during the 2002 Dutch national election campaign by Volkert van der Graaf. In court at his trial, van der Graaf said he murdered Fortuyn to stop him from exploiting Muslims as "scapegoats" and targeting "the weak members of society" in seeking political power.
- Christopher Eric Hitchens was an Atheist, author, columnist, essayist, orator, religious and literary critic, social critic, and journalist. He often spoke against the Abrahamic religions, and when asked by readers of The Independent (London) called them the "axis of evil".
- Theo van Gogh worked with the Somali-born writer and politician Ayaan Hirsi Ali to produce the short film Submission (2004), which criticized the treatment of women in Islam and resulted in an outrage from the Dutch Muslim community. Van Gogh was murdered by Mohammed Bouyeri, a Dutch-Moroccan Muslim due to his controversial film.
- Ayaan Hirsi Ali  is a Somali-born Dutch-American activist, author, and former Dutch politician. She is an opponent of female genital mutilation and is an Atheist. Tunku Varadarajan wrote in 2017 that, with "multiple fatwas on her head, Hirsi Ali has a greater chance of meeting a violent end than anyone I've met, Salman Rushdie included."
- Geert Wilders  is a Dutch politician who is the founder and leader of the Party for Freedom (Partij voor de Vrijheid), he is also an Agnostic. Wilders has campaigned to stop what he views as the "Islamisation of the Netherlands". Wilders views himself as a right-wing liberal. In a speech before the Dutch Parliament, he stated: Islam is the Trojan Horse in Europe. If we do not stop Islamification now, Eurabia and Netherabia will just be a matter of time. One century ago, there were approximately 50 Muslims in the Netherlands. Today, there are about 1 million Muslims in this country. Where will it end? We are heading for the end of European and Dutch civilisation as we know it.
Wilders lives under heavy protection and in a safe house. Is is also known for the Islam critical short film called 'Fitna'.
Islam may be on its way to destroy Europe, the way we know it, but the biggest enemy of Europe are the leftist Europeans and their lobby, composed of political parties, the media and the ignorance of a saturated society!
By Thomas Fleckner