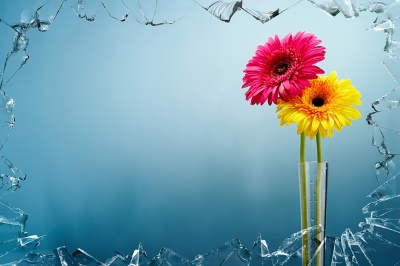 2017 - The clash of future freedom or past suppression at its peak
Although Europe is in the center of contradicting clashes, it is also in the center of central decision making.
The main stream media has quit successfully done its part in forming a public opinion and portraying of circumstances. Main stream media yet has an enemy; the internet, and growing opposition political parties, and the reality of imported conflicts in front of peoples doors.
When tolerance turns to intolerance, freedom to restriction and sharing hurts the local population.
Victor Orban set the 'halt' in the migrant crisis, when he built fences in defence of the illegal influx of Muslims. In a land slide victory, Donald Trump won the US elections. It was thought to be impossible; well as long as we were forced to follow main stream polls, news and articles portraying Trump as the bad and Clinton as the good force for America.
German chancellor Merkels politics has still been successful is keeping opposition down, as she embraced all opposition, making them her own; be it Green, Social Democracy or Liberal politics. But one party made an end to that trend; the AfD (Alternative for Germany Party). And even it is just forming a maybe 10 to 15% nationwide support, the surrounding countries are in uprise against the political dictate of Merkel and Juncker.
Geert Wilders from the Dutch PVV is The Netherlands largest opposition party now, will make the first step on March 15 2017. The Netherlands swill elect their new Prime Minister.
Shortly after, in France, April will be the month of elections to vote for a new president. A chance for Marine Le Pen and her Front National.
But even in the case they wouldn't make it, their support is enormous, and the established parties will have to, and already have adjusted their policies. The question is, if the population will fall into this trap, by voting for false promises rather than for the original. Germany, will crown the year of national elections, with a chancellor that has no position nor stance; but only the aim for remaining power and to serve not the Germans but the idea of globalisation without national identity, borders and a false cultural relativism.
Next to Germany, Poland, Italy and Spain have adapted the agenda of central leftist politics, joint to counter the right freedom movements within. If they can uphold that picture; 2017 will show for sure.
One myth, the leftist and main stream media produces, is that the freedom movement is against immigration. That is generally speaking not true. The opposition is towards an open door policy, and the uncontrolled influx of Islamic invaders, that mainly have no will to integrate or adopt European values. The divine stands above national laws, and women are not treated equal, homosexuals even abhorred. Europe has always welcomed immigrants, but the ones they can choose and need. Asians for example have never formed any problems, as they integrated well and fast, learnt the language and were hard working. They came with a educational standard, and never demanded special rights or lived a ghetto like life. It is yet a fact, that 80% of the Muslim influx live from social welfare, either fully, or in addition to a job. They live in ghetto like communities, often don't speak the local language and place Islam above all. Worse of all, they demand, and demand and demand. Girls mainly can't date a non Muslim, are not allowed to participate in swimming class, and separate themselves in the way they dress and shelter behind textile covers.
Hopefully 2017 will crack down on illegal migration and start to differentiate between real and false refugees.
2017 should parallel also be the year of unveiling the leftist falsehood. Leftist homosexuals supporting anti gay religious in the name of diversity. Leftist humanists supporting Islam and their demands because of fear, yet attacking Christianity, which is also a religion. And lastly in the row of contradicting hypocrisy, Leftist politicians and parties welcoming fake Islamic refugees, just for the purpose of getting votes from the local Muslim community and their fast growing numbers, due to their rabbit like high child production.
Endangering freedom and democracy through calling for votes from a side that would one day turn against the Left is a deadly stab for democracy. Worth repeating: Christopher Hitchens - Don't feed the rope that will choke you.
What is interesting to observe, is that the Lefties still work with old clichés, that fit an old mid 20th century mindset. Left and Right can yet no longer be defined as 70 years ago. Pro equal rights, like for the LGBT or woman, can no longer be placed of the leftist flag only. So called right wing people don't identify with Naziism, racism or xenophobia. Evidence is shown throughout. Same sex marriage was legalized by the conservative party in UK. the Dutch PVV supports and upholds LGBT rights in their party program, and the German AfD has a Homosexuals for AfD Wing. All parties from the right have international supporters, nationalised migrants from Africa or Asia; so xenophobia is far from true. So being against a religion is not racism; wanting to protect values and freedom not xenophobe, and opposing uncontrolled Islamic migration not Islamophobic, but the opposition towards an influence taking Islamic ideology, that is not just a religion, but a political movement. No same government would want that, unless it is following an agenda of self destruction and global rebuilding without national identity.
It is left to the people to decide 2017, as long as they can. And for that, we must not forget our achievements, developments the middle east has and will never be able to make, because not totalitarian divine systems develop, but human ones; human ones with an open mind, an eye for the future rather than for the past; a natural equality and not an artificial one, like under religion.
In January 2017, it will be 10 years ago, that Steve Jobs unveiled the first iPhone. In March 2017, same sex marriage will become legal in Finland, and The Netherlands will vote for their new government. In April 2017, one billion people will celebrate Earth Day, the biggest secular holiday world wide. In May 2017 France will go to the polling stations to vote for a new President. In June 2017, the EU will drop roaming charges, one of the few non political developments that EU should have kept it with before turning Europe into disaster. In July 2017, Germany will host the annual G20 summit. In August, on the 21st to be precise, America will see a total eclipse of the sun. In September, general elections are due in Germany, Norway and New Zealand. And finally in December 2017, South Korea will vote for a new President, and it will be 50 years ago, that the first heart transplant took place in South Africa. Finally the Winter solstice with time to look back onto 2017 and into 2018.
By Thomas Fleckner