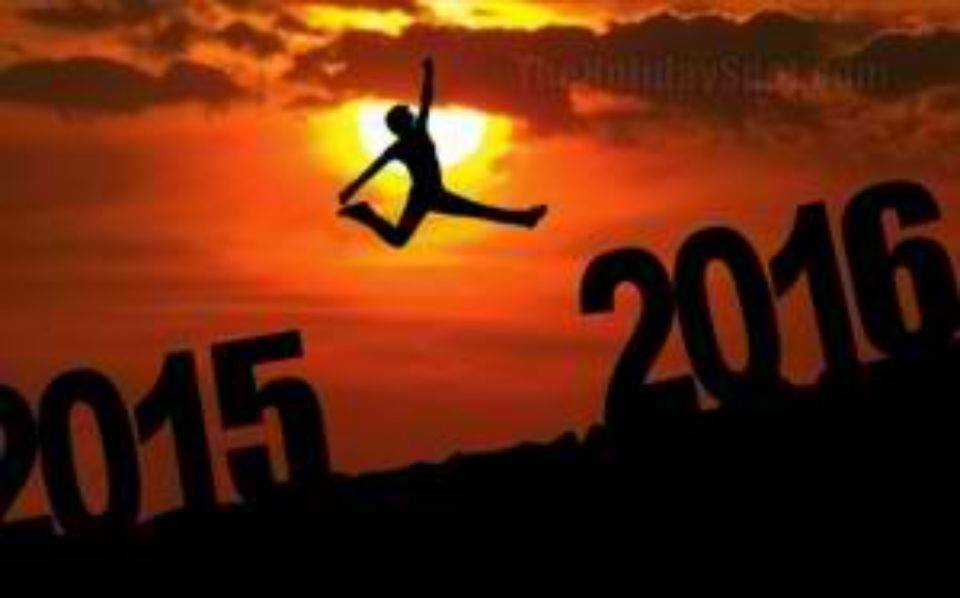 Review 2015 - No sentimantal adjustments for 2016
German Chancellor Angela Merkel is presently seeing herself in a situation of failed policy and a larger growing group of people in society unhappy with her politics. In the newest polls executed by the German state TV, 57 percent of the population is unhappy with her actions. Her party the CDU is on its lowest support level, and the opposition AfD on its highest with roughly 10 %. The biggest danger of the German democratic system is, that a chancellor can be re-elected over and over again, and is not restricted to two terms, like in most presidential governments. The lack of an alternative and candidates on the rows of the oppositions makes Merkel, even though a danger for Europe, the only candidate left. As the Lefts have betrayed their ideology and the Germans are mostly composed out of do-Gooders and people with either the lack of political interest or in no mood for an up rise, a change of the present policy is more or less unlikely. It is only the surrounding countries that can block or boycott Germany in its acting; and we see this happening, slowly and steady, causing a divide of the east and the West.
The refugee crisis, with its illegal Muslim immigration, misuse of refugee status, as when coming from Turkey, a safe haven, they are basically no refugees anymore, and the influx of 40% non-Syrian people from the Balkan and Africa is draining the European, specially German welfare system, that was designed for few asylum seekers only, and not for millions. The German federal states are confronted with 17 Billion Euros expences, and thats even missing 200000 refugees out. It was made to secure the national people who lost their job and the youth that struggles to get one. 80 percent of the illegal migrants are men, and Islam is on the rise, not through weapons, but through birth rates and open borders. Turkey is playing a massive role in this disaster, collecting money from the EU to keep refugees, yet using the chance to join the EU through Merkel. Joining the EU should reflect good Human Rights records and being secular. Erdogan is far from that, acting hostile towards the free press; we even observe journalists killed, fighting the Kurds and buying oil from ISIS and allowing ISIS to have training camps near the Syrian border, yes even treating wounded ISIS soldiers in Turkish hospitals. Turkey and generally Islam cannot be a part of the EU, and if it will, the EU as it is will die and transform to something the western civilisation doesn't want.
The US who has a major part in what is happening in the Middle East takes no responsibility for Europe, welcomes no refugees and keeps on destabilising Europe by weakening Russia. The US wants to remain an imperial power, keeping the Middle East a hotspot. A weak Europe, means a dominant US, and a weak Russia means a weak trading partner for Germany. TTIP is the final seal under that divide, drawing the US again closer to Europe and Russia further away, bringing down high European standards. Naturally, Germany and Russia would have the largest power when joining forces; German machinery and Russian ground resources.
Yet with one thing Russia has pulled itself out of isolation. Putin's intelligent strike in Syria, in supporting Assad, and basically the only legitimate government in Syria, and the most secular the country has ever had. Russia's military presence has forced the USA to talk to Putin again and to agree and coordinate on what should and will happen with the country. The USA with all its sanctions towards Russia didn't make Russia fall, but hurt Europe more even. Germany has lost many exports and trade deals through this and small businesses have even shut down, due to the lack of buying power from Russians. But there is the East, and Russia simply opened itself up towards China for example.
Europeans are unhappy, and that shows in the elections, like in Poland, and the growth of support for the PVV and Geert Wilders in The Netherlands and the Front National in France, even the AfD in Germany. Political Parties and the ideologies are no longer in the front row. The Social Democrats have betrayed their ideology by supporting Islam, religion that they were the first to leave in the last century. Conservative parties and Christians give in for Islam, and liberals have lost their view on a free and liberal world that should defend its freedom by opposing totalitarian systems where dictate and divine is above national laws.
We can observe a Schengen system collapsing and the EU originally set up being demolished. Specially the east of Europe shows that it doesn't want to support what is happening; Hungary, Poland Czech Republic. Borders are pulled up again, and now even with high fences.
My personal disappointment starts with my fellow Atheist Humanists in Europe. The Humanist organisations have decided to support the islamisation of Europe, rather than to defend freedom, freedom of speech and expression and the opposition of religion, something they were outspoken for before this crisis. Mocking Islam is as worse for them as for the Muslims themselves. Ridiculing Christianity yet is not a problem. The British and German Humanists have a controversial double standard on this issue, and they have lost their humanism towards their own nationals, by artificially supporting the Left parties who have done the same, thinking the LGBT community is not under threat by Islam, and by shutting up everybody in their rows who dares to talk the truth about Islam and the Islamic influx in to Europe.
The biggest problem with the present Atheist Humanist organisations is that they lack a lead by the ideology role model. We can observe many "wanna be" and twisted minded. Too often they condemn people who speak out against religion, especially Islam, but think that religion should be respectfully dealt with and embraced in society together with Humanism. As real Humanism only works without gods, what they are doing would be just result in a white wash of the impossible.
Worldwide we have therefor Humanist groups that are divided, losing their unity within and across borders.
I have left PATAS on June 5 2015 and was announced Chairman of the secular LGBT organisation lgbtBUS in The Philippines. That was kind of a transition in my voluntary work. My support for the German Humanists has dropped to basically zero, as after the failure of getting funds for the PATAS Medical Mission from them, now they seem to have endless money flow for the refugees and illegal Muslims streaming into Germany, passing one million already; all people who basically oppose Humanism and non-religious people.
Christopher Hitchens once said rightly: Don't pay for the rope that will choke you.
In regards to lgbtBUS, I can positively say that we have participated in Pride Marches, Manila in June and Quezon City in December. We were a part of the AIDS Memorial and had our first SOGIE event in Marikina.
Personally, I have written a series of articles about the present islamisation of Europe, and upgraded my personal web site ARose. I made political contacts and befriended myself with high ranking leaders of European Atheist Humanist organisations who agree with my stance. Former EU employees from Brussels will crown the new doors opening.
2015 was yet also a year of sad moments, where personal friends and allies of the LGBT and Atheist Humanist movement died. Further, I would like to take a moment in remembering my friends Martin Wobken, Hans Olaf Schmacke and Jason Nelson. Public figures like Helmut Schmidt, maybe the last true representative of the SPD (Social Democrats Germany), Reich Ranicki and Mr. Scholl Latour.
Great moments in regards to the movement was meeting Rumit Somaiya and gaining hundreds of Dutch affiliations due to my support of the Freedom Party PVV and Geert Wilders, a Dutch politician I adore and praise for his truth and outspokenness, missing in too many politicians.
2015 was a year of disappointment and drastic changes, but I must see it as a year of chances too. Change means reform, refreshment and letting go. I will welcome 2016 as a year of making that chance a new reality in life.
I wish you a successful and healthy new year. I hope that the people, parties and organisations that have lost their original way will fall deep and hard, so that they will wake up and see what damage they have caused. People, parties and organisations should be ready to be exposed and confronted with no mercy. The year 2016 will be the year of freedom of speech and expression, and I will be a part of that path.
For the Chinese this year will be the year of the Monkey, the golden monkey as I was corrected by a Chinese friend, which is rather jolly for non-Chinese people to hear.
For me I will declare 2016 as the year of the python, as it fits the present situation. The python is known as one of the largest snakes, an invasive species and toxic.

Let the year begin.................
Thomas Fleckner