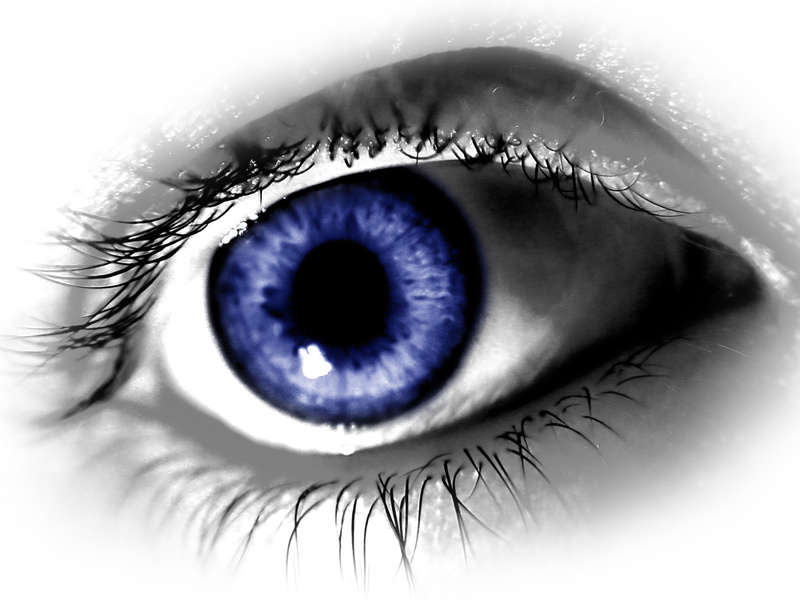 Google Glass (styled "GLΛSS") is a wearable computer with an optical head-mounted display (OHMD) that is being developed by Google in the Project Glass research and development project, with the mission of producing a mass-market ubiquitous computer. Google Glass displays information in a smartphone-like hands-free format, that can interact with the Internet via natural language voice commands.
While the frames do not currently have lenses fitted to them, Google is considering partnerships with sunglass retailers such as Ray-Ban or Warby Parker, and may also open retail stores to allow customers to try on the device. The Explorer Edition cannot be used by people who wear prescription glasses, but Google has confirmed that Glass will eventually work with frames and lenses that match the wearer's prescription; the glasses will be modular and therefore possibly attachable to normal prescription glasses.
Glass is being developed by Google X, which has worked on other futuristic technologies such as driverless cars. The project was announced on Google+ by Project Glass lead Babak Parviz, an electrical engineer who has also worked on putting displays into contact lenses; Steve Lee, a product manager and "geolocation specialist"; and Sebastian Thrun, who developed Udacity as well as worked on the autonomous car project. Google has patented the design of Project Glass. Thad Starner, an augmented reality expert, is a technical lead/manager on the project.
Development
Although head-worn displays for augmented reality are not a new idea, the project has drawn media attention primarily due to its backing by Google, as well as the prototype design, which is smaller and slimmer than previous designs for head-mounted displays. The first Glass demo resembles a pair of normal eyeglasses where the lens is replaced by a head-up display. Around August 2011, a Glass prototype weighed 8 pounds; the device is now lighter than the average pair of sunglasses. In the future, new designs may allow integration of the display into people's normal eyewear.
According to several Google employees, the Glass was initially projected to be available to the public for "around the cost of current smartphones" by the end of 2012 but other reports stated that the Glass was not expected to be available for purchase by then.
The Explorer Edition is available to testers and Google I/O developers in the United States for $1,500, to be delivered in early 2013, while a consumer version will be available in 2014 for "significantly less" than the Explorer Edition. On July 2, 2013, Google launched an informational press site for Glass, which stated that the company's goal "is to make Glass available to a wider group of Explorers later this year, with even broader availability next year." Originally, Google stated in a Google+ post that consumers can expect Glass to launch sometime in 2013, which was then brought into question when Eric Schmidt said in an April 2013 interview with BBC Radio 4's The World at One, that Google Glass is "probably a year-ish away."
The product began testing in April 2012. Sergey Brin wore a prototype of the Glass to an April 5, 2012, Foundation Fighting Blindness event in San Francisco. In May 2012, Glass was demonstrated in the first test video shot with the eyewear, demonstrating the 720p HD first-person video recording capabilities of the device. Sergey Brin demonstrated the Glass on The Gavin Newsom Show where California Lieutenant Governor Gavin Newsom also wore the Glass. On June 27, 2012, he also demonstrated the Glass at Google I/O where skydivers, abseilers, and mountain bikers wore the Glass and live streamed their point of view to a Google+ Hangout, which was also shown live at the Google I/O presentation. In February 2013, Google released a demo video showcasing the voice-augmented display of the Glass filming various experiences in first-person.
On June 21, 2013, the Spanish doctor Pedro Guillen, Chief of Trauma Service of Clínica CEMTRO of Madrid, became the first physician in the world to broadcast a surgery through the use of Google Glass. Thanks to the Spanish company Droiders, rights holder of this system in Spain, a chondrocyte implantation in the knee of a patient who was 49 years old, could be streamed worldwide over the internet, allowing another physician, Dr. Homero Rivas (Director of Innovative Surgery, School of Medicine, Stanford University, California), an expert in telemedicine, to participate in the surgery.
As of early 2013, Google is working on models that can be used with prescription lenses, which will be available to Explorers before the end of 2013.
Random members of the UK public were approached with the Glass product in late June 2013 and provided feedback while using the device. Users tested various functions of the new technology, including voice recognition, image-taking, and the search engine, and the footage shown by the Guardian publication conveyed only successful attempts. Glass will be sold on the UK retail market in early 2014.
Glass Explorer program
The Glass Explorer program is an early adopter program available for developers and consumers to test Google Glass, and gauge how people will want to use it. Entry into the Explorer program was made available to the general public on February 20, 2013, and ended on February 27, 2013. The program's promotional material stated that "bold, creative individuals" who wanted to test the device were being sought out. Applicants were required to post a message—of 50 words or less—on Google+ or Twitter with the hashtag "#ifihadglass" featured. Successful applicants were required to attend a Google Glass event in either New York, San Francisco, or Los Angeles to pick up the developer version for US$1,500. The consumer version will be between 300 and 500 USD.
The Explorer Edition receives data through Wi-Fi, or it can tether via Bluetooth to an Android device or iPhone, and use its 3G or 4G data; the Glass also has a GPS chip. Users issue voice commands by first saying "ok glass", followed by the command, or they can scroll through the options using a finger along the side of the device. The Explorer Edition also features an interchangeable sunglasses accessory that twists on or off. Monthly updates to the Glass are planned after the program starts.
On April 16, 2013, Google announced that production was complete for the initial Glass Explorer Edition units and the corporation would begin shipping. On the same day, Google also released a web-based setup page for Glass, as well as the MyGlass companion app. Developers were also given first access to the Mirror API for Glass.
Following the XE7 update to the Glass Explorer Edition in early July 2013, evidence of music and video players, in addition to the device's volume control, was noted.
Hardware
Camera
Google Glass has the ability to take photos and record 720p HD video. While video is recording, a recording light is displayed above the eye, which is unnoticeable to the wearer.
Touchpad
A touchpad is located on the side of Google Glass, allowing users to control the device by swiping through a timeline-like interface displayed on the screen. Sliding backward shows current events, such as weather, and sliding forward shows past events, such as phone calls, photos, circle updates, etc.
Technical specifications
For the developer Explorer units:
Android 4.0.4 and higher

640×360 display

5-megapixel camera, capable of 720p video recording

Wi-Fi 802.11b/g

Bluetooth

16GB storage (12 GB available)

Texas Instruments OMAP 4430 SoC 1.2Ghz Dual(ARMv7)

682MB RAM

"proc"

.

3 axis gyroscope

3 axis accelerometer

3 axis magnetometer (compass)

Ambient light sensing and proximity sensor

Bone conduction transducer
Software
Applications (Glassware)
Google Glass applications (Glassware) are free applications built by third-party developers. Glass also uses many existing Google applications, such as Google Now, Google Maps, Google+, and Gmail.
Third-party applications announced at South by Southwest (SXSW) include Evernote, Skitch, The New York Times, and Path.
On April 15, 2013, Google released the Mirror API, allowing developers to start making apps for Glass. In the terms of service, it is stated that developers may not put ads in their apps or charge fees; a Google representative told The Verge that this might change in the future.
Many developers and companies have built applications for Glass, including news apps, facial recognition, photo manipulation, and sharing to social networks, such as Facebook and Twitter.
On May 16, 2013, Google announced the release of seven new apps, including reminders from Evernote, fashion news from Elle, and news alerts from CNN. Following Googles XE7 Glass Explorer Edition update in early July 2013, evidence of a "Glass Boutique", a store that will allow synchronization to Glass of Glassware and APKs, was noted.
The first cooking application for Glass, KitchMe, was released by Coupons.com in June 2013.
MyGlass
Google offers a companion Android app called MyGlass, which allows you to configure and manage your device.
Voice activation
Other than the touchpad, Google Glass can be controlled using "voice actions". To activate Glass, wearers tilt their heads upward or tap the touchpad, and say "O.K., Glass." Once Glass is activated, wearers can say an action, such as "Take a picture", "Record a video", "Hangout with [person/Google+ circle]", "Google 'What year was Wikipedia founded?'", "Give me directions to the Eiffel Tower", and "Send a message to John" (many of these commands can be seen in a product video released in February 2013). For search results that are read back to the user, the voice response is relayed using bone conduction through a microphone that sits beside the ear, thereby rendering the sound almost inaudible to other people.
Games
GlassBattle developed by BrickSimple and Escape developed by Advanced Mobile Applications (AMA Studios) are two Glass games that were released prior to the official release of the product. GlassBattle, which is adapted from the board game Battleship, was the first of the two to be publicized.
Reception
There have been parodies and criticisms aimed at the general notion of augmented reality glasses, ranging from the potential for Google to insert advertising (its main source of revenue) to more dystopian outcomes. However, Google has stated it has no plans to insert advertising.
In November 2012, Glass received recognition by Time Magazine as one of the "Best Inventions of the Year 2012", alongside inventions such as the Curiosity Rover.
After a visit to the University of Cambridge by Google's chairman Eric Schmidt in February 2013, Wolfson College professor John Naughton praised the Glass and compared it with the achievements of hardware and networking pioneer Douglas Engelbart. Naughton wrote that Engelbart believed that machines "should do what machines do best, thereby freeing up humans to do what they do best".
Privacy concerns
The eyewear's functionality and minimalist appearance have been compared to Steve Mann's EyeTap, also known as "Glass" or "Digital Eye Glass", although Google Glass is a "Generation-1 Glass" compared to EyeTap, which is a "Generation-4 Glass". According to Mann, both devices affect both privacy and secrecy by introducing a two-sided surveillance and sousveillance.
Concerns have been raised by various sources regarding the intrusion of privacy, and the etiquette and ethics of using the device in public and recording people without their permission. There is controversy that Google Glass would violate privacy rights due to security problems and others.
Privacy advocates are concerned that people wearing such eyewear may be able to identify strangers in public using facial recognition, or surreptitiously record and broadcast private conversations. Some companies in the U.S. have posted anti-Google Glass signs in their establishments. In July 2013, prior to the official release of the product, Stephen Balaban, co-founder of software company Lambda Labs, circumvented Google's facial recognition app block by building his own, non-Google-approved operating system. Balaban then installed face-scanning Glassware that creates a summary of commonalities shared by the scanned person and the Glass wearer, such as mutual friends and interests. Additionally, Michael DiGiovanni created Winky, a program that allows a Google Glass user to take a photo with a wink of an eye, while Marc Rogers, a principal security researcher at Lookout, discovered that Glass can be hijacked if a user could be tricked into taking a picture of a malicious QR code.
Other concerns have been raised regarding legality of the Glass in a number of countries, particularly in Russia, Ukraine, and other post-USSR countries. In February 2013, a Google+ user noticed legal issues with Glass and posted in the Glass Explorers community about the issues, stating that the device may be illegal to use according to the current legislation in Russia and Ukraine, which prohibits use of spy gadgets that can record video, audio or take photographs in an inconspicuous manner.
However, Glass has a 10-second limit to all recorded videos unless otherwise chosen. Also, the way anyone must start filming is rather conspicuous, because users must voice their intentions to the device or long-press the camera button.
Concerns were also raised for the privacy and security of the Glass user in the event that the device is stolen or lost, an issue that was raised by a US congressional committee. As part of its response to the governmental committee, Google stated in early July that is working on a locking system and raised awareness of the ability of users to remotely reset Glass from the web interface in the event of loss.
Pre-release bans
Due to the potential privacy violating capabilities of Google Glass, several facilities banned the use of Google Glass before its release to the general public. Others, such as Las Vegas casino Caesars Palace, banned Google Glass, citing their desire to comply with Nevada state law and common gaming regulations which ban the use of recording devices near gambling areas. Additionally, there was a petition on the White House website calling on President Obama to issue a nationwide ban on Google Glass until clear limits on privacy can be established on the technology.
Safety concerns
Concerns have also been raised in regards to operating motor vehicles while wearing the device. West Virginia state representative Gary G. Howell has introduced an amendment to the state's law against texting while driving that would include bans against "using a wearable computer with head mounted display." In an interview, Howell stated, "The primary thing is a safety concern, it (the glass headset) could project text or video into your field of vision. I think there's a lot of potential for distraction."
But from testimonials of explorers, the prism screen is above the right eye, not in the direct field of view. "The screen seems to be off to the side of the line of sight, so I don't see much potential for intense distraction."
Terms of service
Under the Google Glass terms of service for the Glass Explorer pre-public release program, it specifically states, "you may not resell, loan, transfer, or give your device to any other person. If you resell, loan, transfer, or give your device to any other person without Google's authorization, Google reserves the right to deactivate the device, and neither you nor the unauthorized person using the device will be entitled to any refund, product support, or product warranty." Wired commented on this policy of a company claiming ownership of its product after it had been sold, saying: "Welcome to the New World, one in which companies are retaining control of their products even after consumers purchase them." Others pointed out that Glass was not for public sale at all, but rather in private testing for selected developers, and that not allowing developers in a closed beta to sell to the public is not the same as banning consumers from reselling a publicly released device.
Google has also stated prior to the release of the product: "We don't allow Glassware content that contains nudity, graphic sex acts, or sexually explicit material." However, by July 2013, the MiKandi business had developed a Glassware photo app that allows users to submit photos that are then voted on by other app users, similar to the Hot or Not website.
This is a publication by Wikipedia