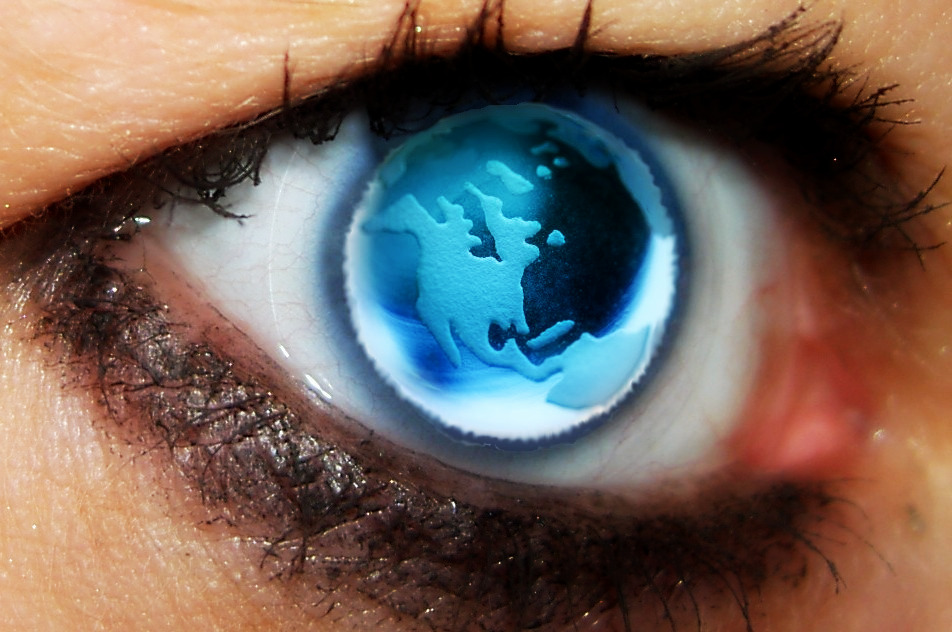 Globalism and isolation
When it comes to the unity of states and countries, valuable aspects like peace, freedom, stability, wealth and justice, including the important sub category of equality and the freedom of expression and speech – never before have the citizens of the world been in a better position. The government of the United States of America has made a huge progress in improving equality for their citizens. Regions like the Bible belt, areas where Latin Americans dominate, the Black American community and Utah with their dominant Mormon religion are starting to embrace equality. Who would have dreamed several years ago that people from these conservative areas will agree on marriage equality, the Supreme Court ruling out religious dominance, and the non religious people having a stronger voice?
Similarly but in different colors, Europe is uniting more. The nationalists are shouting loudly, and religious extremism is showing their bared teeth, but the fact is that 70% of the votes during the last European parliament elections went to the EU friendly parties like the socialists, the green party and the liberals, including the conservative parties with an EU friendly policy. Fact is that strength nowadays does not result from nationalism or isolation, and we can see a strong movement in the UK going that way. It comes from unity. The advantage of the US is that they have a common language, while in Europe, although the borders are open to guarantee free travel between the member states, free trade and free movement to settle, there are virtual borders through language differences. This is one reason why many Europeans still don't feel united, next to the reason why wealthy countries pay for the needy ones to compensate towards an equal Europe. The advantage of unity is shown also in the agreed separation of religion and state. Before, states or even areas ruled out that religious symbols could be displayed in court rooms or schools. Today, these are all banned to create equality, pushing religion back inside into people's houses if practiced anyway. Religion is strong where nationalism and isolation truly holds its grip because it fears influence and questioning from the outside. There were days when Italy was once called a catholic country. By far this is wrong of course as it was, maybe at its most, a country with a majority of citizens who belong to that religion. Europe has now brought that label down. Europe today cannot be labeled in certain religion anymore. In Europe, It has been roughly 70 years of no war and of continuous religious decline. This is something many people from Africa, Asia or Middle East countries are dreaming about.
Next to Europe and the US, we can observe that the governments of other countries and continents rise for the betterment of freedom of their people. The Supreme Courts of some countries are now where it must be; higher than the religious decisions and doctrines. How hard the Catholic Church protested the RH Bill in The Philippines, and eventually they failed after nearly 16 years. How hard did the religious oppose same sex marriage in the US and they failed. Religion was able to control areas and countries, but it can't control entire continents because people are too diverse and have different backgrounds, opinions, experiences and if not traveled, they have the other portal to the world – the Internet. It is getting more and more difficult to lock up people based on a false mind set, and it looks even more absurd when we observe countries that still try it, openly running into isolation and backward development. We all observe what is happening in Uganda, Kenya, Brunei and The Gambia, and we even tend to forget that these are the results of religious influence which is irrational and illogical. Nowhere is homosexuality un-African. By what means is Christianity African? Of course Saudi Arabia has homosexual citizens, non believers and strong women, even though their government is denying it. The old well known scheme is putting irrational blame on innocent natural human beings just to project the sight away from these countries' own shortcomings, corruption and outrageous power hunger. Sadly it works, then suddenly the gay man or woman hunt is more important than the hunger and poor education people suffer from. The religious term abomination is voiced out more than the term poverty. Fear is stronger than hunger, and innocent people turn to factual tools of the literal phrases of the Koran when it comes to stoning people to death for apostasy, adultery or homosexuality. The world can only prosper if men and women are on equal level, if human rights are applied to all, as the evolution of nature has regulated itself over billions of years. Humans don't need to bend and twist natural facts. What the religious people call an insult to their god is in fact an insult to their god but from their own side. Assuming that their god were real, for sure that god would have created the world in the way the religious people claim this god would like it to be, and not create people with imperfection and defectiveness, to then command certain "people of god" to now go and kill or punish its bad creations. The absurdity speaks for itself, and it is more than unveiled that these religious politics is the work of men, men with fears, men with needs for power and men with craving for rules that would only suit them.
In this age of globalization, standing aside as an isolated country becomes a challenge and extremely expensive. National economics are becoming less important, yet world economics is turning into a global player. We often don't hold in our hands products that are produced in our countries of residence, but when we travel we find products from our country elsewhere. As more countries depend on each other, the chance of fighting each other has become low and obsolete. Certain projects can no longer be achieved by one nation, as it would be too costly; a good example is Airbus, a German French united effort to stand and compete against the former monopoly of Boeing from the US.
It is more astonishing and overwhelming what the generations after the Second World War have achieved. Science has developed so fast, technology has made our lives easier, medicines have helped our bodies become healthier and people are living older than ever. Not religion and not even prayers have achieved this, and they have had thousands of years to prove their effectiveness. But people thrive to develop and invent, discover and experiment. And now, we are sitting on the fruits of the men and women who have dared take a step forward, and now we are taking the next step to a global and equal world. The step is huge, but our foot has already been lifted.
By Thomas Fleckner