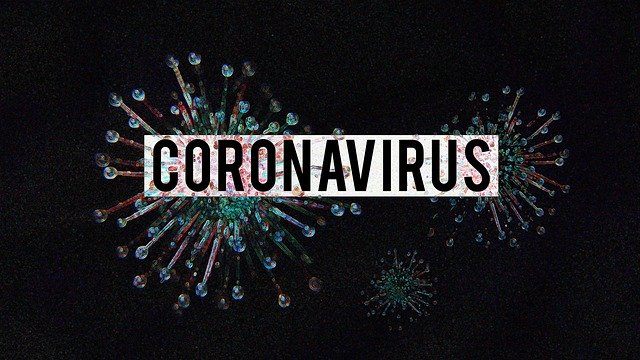 My take on Covid-19 and its responsibilities to follow
Now having reached the page where China is about to become the number one (in the book I am reading), it uplifts the question, if there is also a form of responsibility, that should maybe have to be shown through the government of China. Covid-19 has obviously re-shuffled the cards new, and as economy in the west, and in the USA as opposite pole to the world power, China is crumbling, and in the USA and Europe reflecting in high unemployment rates and businesses running out of capital, yet the enterprises are, as well as the one party rule of China maneuvering through troubled waters, like an oil-tanker, that seems unsinkable.
Known facts are, that early warnings have ben ignored, warnings in all scales, as through the doctor who found out about the virus in China, but was silenced (Source link: https://www.businessinsider.com/wuhan-doctor-chinese-sounded-alarm-coronavirus-outbreak-december-2020-3).
The question is again, if China would be to compensate the world basically, it would lose its status of the semi number one, maybe, but if it does nothing, pointing out its global intertwining with not only large, but medium and small businesses – the loss on its side would be inevitable. It is well known, that countries can just start printing money, like the US does and now the EU to pump in artificial money to keep everybody up float; and that means everybody, hence even the ones who would have gone bankrupt anyway, and the ones that have a "on the paper" status only. And finally, all is just on loan, that has to be paid back; paid back by our or the next generation, who will be standing on a hill of virtual money mountains that are producing nothing, and the ongoing production not enough. China is highly industrialized, so depends on exactly that… production. Even as the biggest country by population, it imports services and service people, but it can only pay for that, if its environment is productive.
The Covid-19 pandemic is wreaking human, economic, and social damage around the world, that is now as obvious as it can ever be. The scale of the damage has brought up arguments, that China will maybe hold up the longest on international comparison (2 -3 months without major damage), and again also trigger the question about legal responsibility for the pandemic.
Lewis Libby and Logan A. Rank argued (Link: https://www.nationalreview.com/2020/03/coronavirus-pandemic-hold-china-accountable/) in The National Review that "simple justice requires that Beijing accept consequences facing any other wrongdoer—including an end to dangerous practices and extending at least partial compensation to those so grievously harmed outside China." In "War on the Rocks", James Kraska asserted (Source link: https://warontherocks.com/2020/03/china-is-legally-responsible-for-covid-19-damage-and-claims-could-be-in-the-trillions/) claims that China violated international law on infectious diseases and, under international legal principles of state responsibility, has an obligation to make full reparation for the harm done through, among other things, compensation that could amount to trillions of dollars. We may see action lawsuits against China to be filed in courts all around the world, seeking damages suffered through China; nut again, that may stay on private grounds.
Politics seem then interested, when occurrences disrupt global geographical matters, otherwise states seem to not to respond through the view of global geographical spectacles, as for example during the SARS outbreak in 2003 and the H1N1 pandemic in 2009. The last pandemic that arose during tense balance of power politics was HIV/AIDS, which happened during the 1980s, yet did not calm or pause the USA - Russia rivalry, maybe because the blame was bias, laid on to minority groups and individual behaviors.
When China gets out of this pandemic with some bruises, and will shine within itself, it will do this on basis of their attitude toward race and ethnicity, seeing a victory as something cultural, historical, and also biological; one could dare to say superior.
The most prominent and outstanding consequences of the geopolitical aspects of the Covid-19 pandemic will surface after all countries bring the outbreak under control within their territories. From a global health and economical perspective, this pandemic has been and is an overwhelming disaster. Health officials will come together after the crisis to evaluate what went wrong and make recommendations about how to avoid another disaster when the next dangerous threat will appear. But they will do it without the public; as the doors will be closed and an imaginary "we" will be created, a "we" which's questioning won't be answered, but just placed as a sign board, like on the streets to somewhere.
Reaching consensus on improving global health might be more difficult than at the tables of international organizations, and NGO's; to transform international thoughts to a law on infectious diseases for all of us.
By Thomas Fleckner