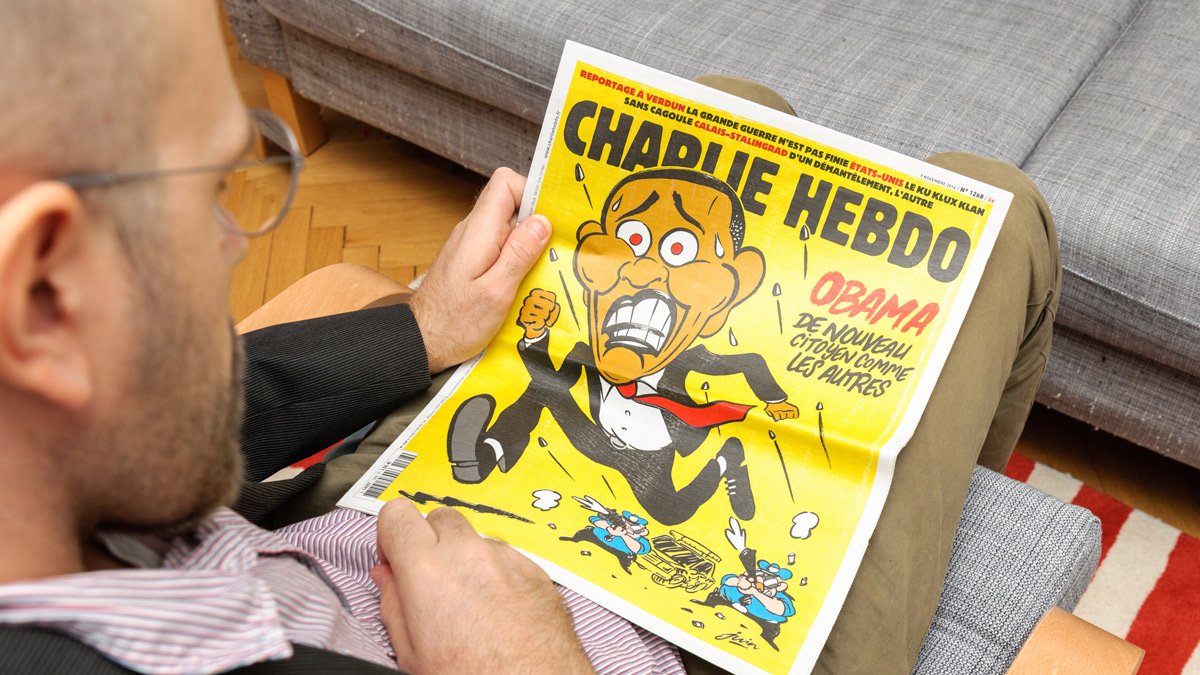 Foto: Hadrian / Shutterstock.com
Charlie Hebdo comes to Germany
The most positive provocative magazine in the world "Charlie Hebdo" comes to Germany. "Charlie Hebdo" is known as a satire sheet with very blunt and often also rough cartoons. After publishing the caricatures of the Islamic Prophet Mohammed, the journalists and publishers started to avoid criticising Muslims directly.

In January 2015, Islamists committed a bloody attack during an editorial conference, where twelve people were shot. The whole world showed solidarity with the French and with the entire staff, stating "Je suis Charlie" (I am Charlie).

Since December 1, 2016, there is now a German edition. The German version will be published weekly and translated content from the French magazine will be published. Caricatures specially designed for Germany are also provided. It will comment on political and social events from all over the world.

Now also German politicians have to be alert, as the magazine really knows no inhibitions. Shortly before, a publication once again caused global outrage when Charlie Hebdo placed an earthquake cartoon. The Italian earthquake victims were presented as pasta dishes.
Twitter:
RP Online Panorama @rpo_panorama
#CharlieHebdo erscheint künftig auch auf Deutsch http://rp-online.de/1.6417920 
'Charlie Hebdo' erscheint künftig auch auf Deutsch
Die französische Satire-Zeitschrift 'Charlie Hebdo' soll ab dem 1. Dezember auch auf Deutsch erscheinen. Geplant sei eine Start-Auflage von 200.000 Exemplaren und ein Heftumfang von 16 Seiten. Die...
rp-online.de
The ARose Team