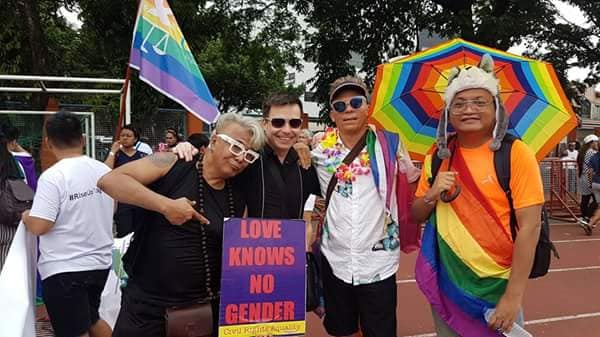 The 2018 Metro Manila LGBT Pride March
The LGBT community of Metro Manila has come a long way since its very first ever LGBT Pride March which took place twenty-four years ago. On 2018-June-30, Marikina City, which is considered as the country's Shoe Capital, has hosted for the second year in a row this colorful annual event.  The theme of this year's Pride March is "Rise Up Together" and the parade embarked and culminated in the Marikina Sports Center.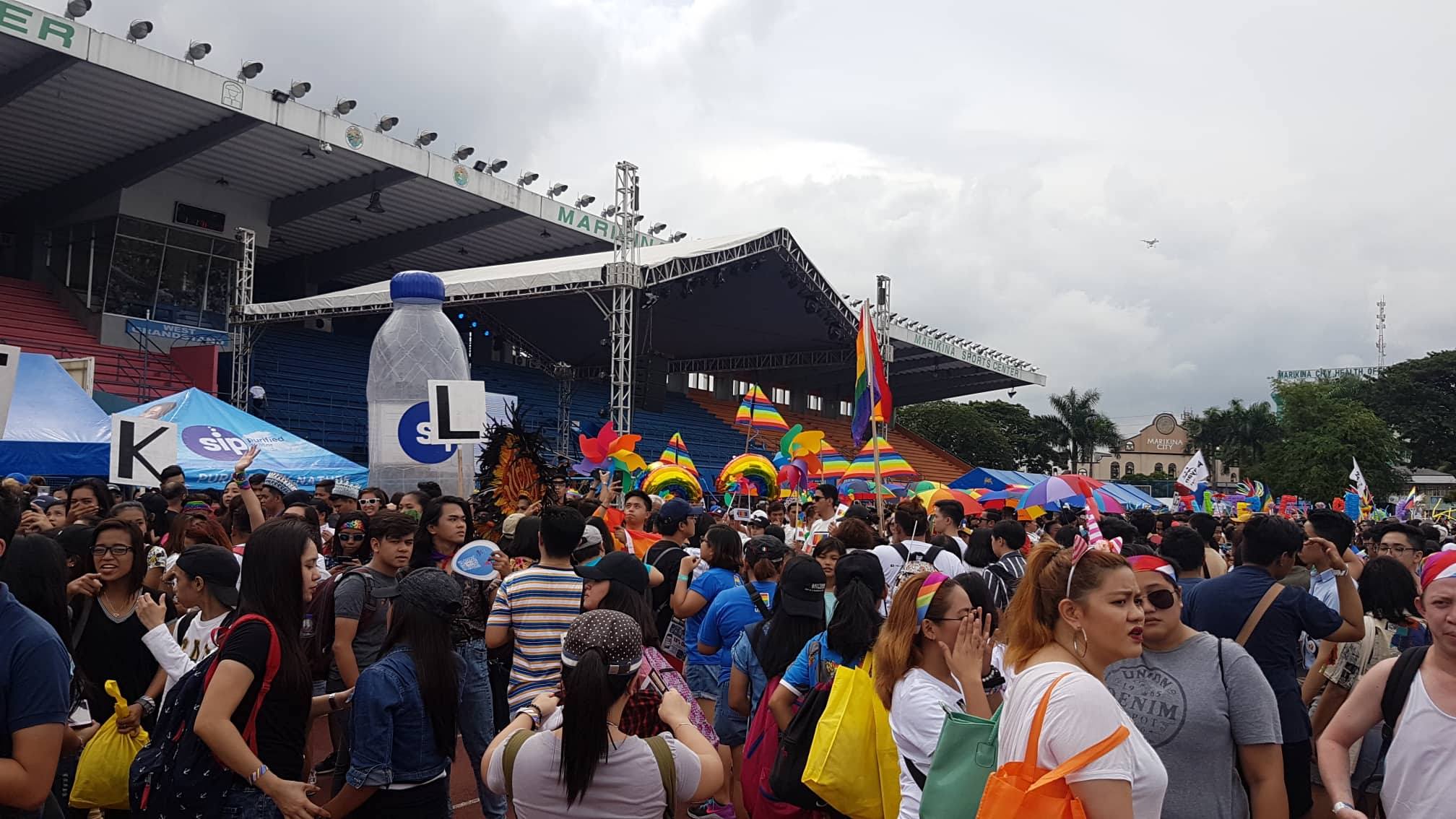 Thousands of LGBT society members and straight allies participated in this lively festivity bringing with them messages of hope and support for the advocacy of the LGBT community. People of all ages were present to show encouragement in this jubilant event which is meant to promote equality and respect towards this marginalized sector of the society.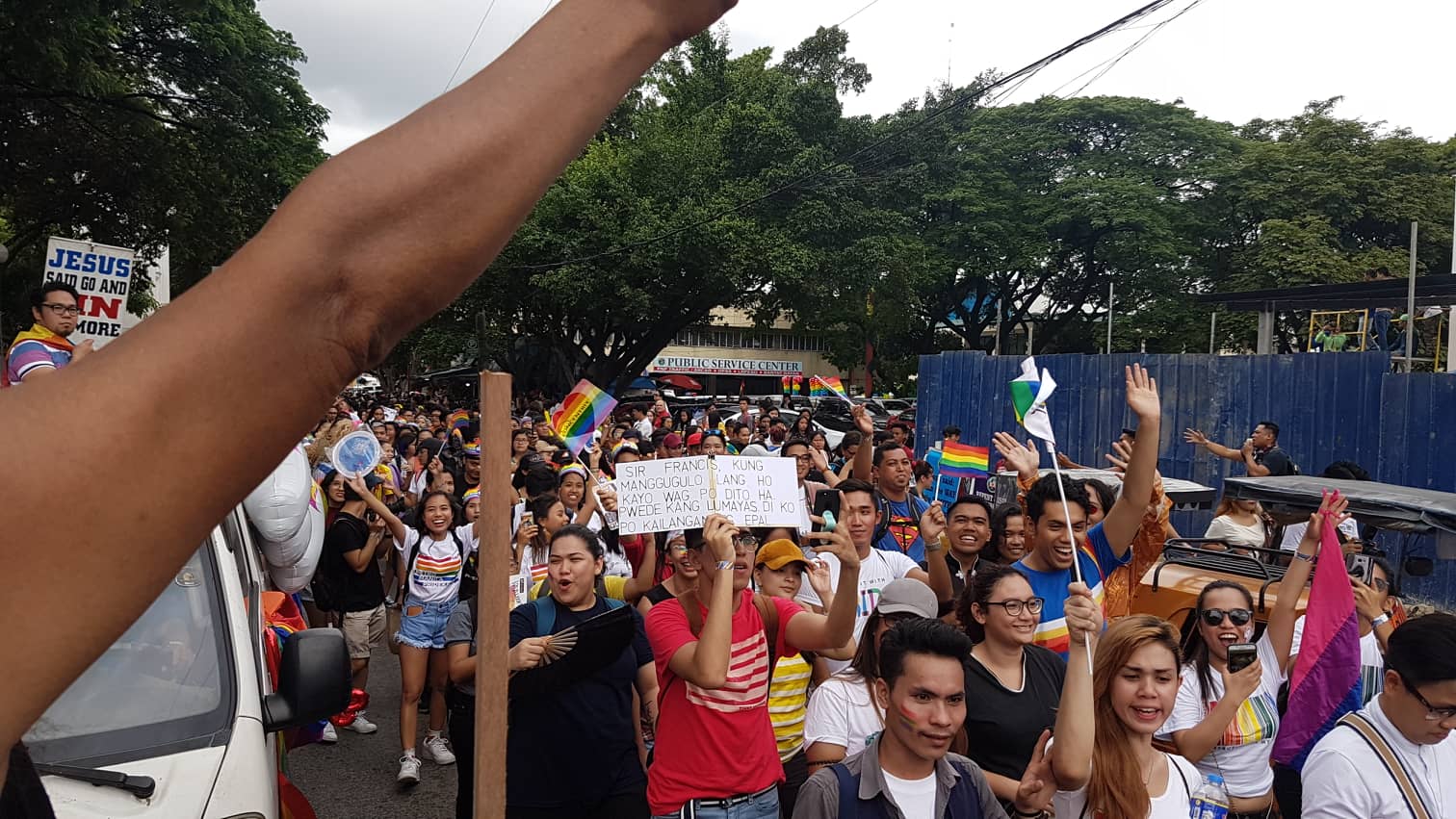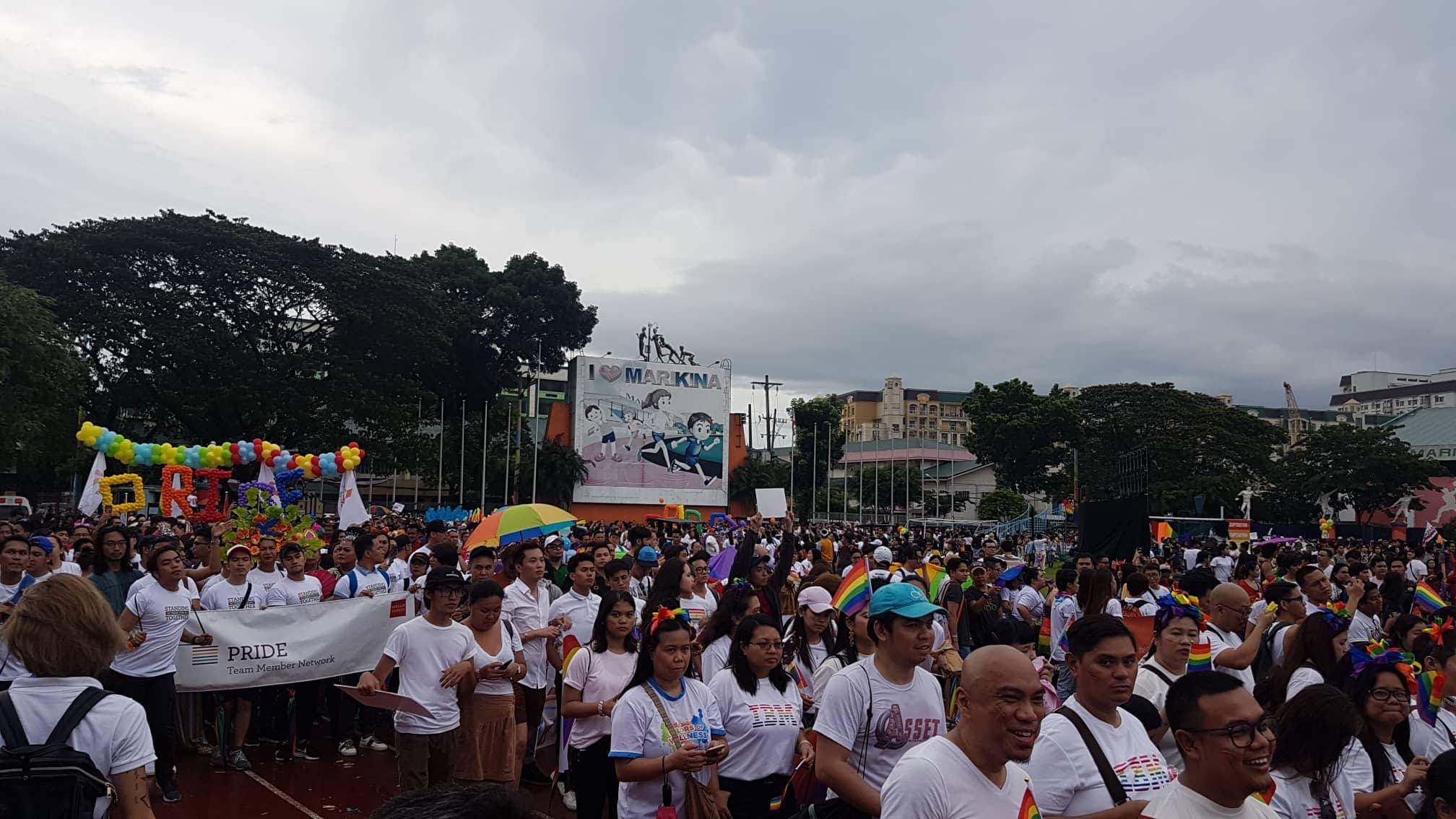 This year's commemoration of the LGBT Pride has become more significant as it was the first ever march that took place after the first ever historical oral argument in the Philippine Supreme Court that seeks to allow same-sex marriage in the Philippines.  The oral argument in the Philippine Supreme Court that tackled the legalization of Marriage Equality just took place eleven days before the Pride March was celebrated. The petition to discuss Same-Sex Marriage in the Philippine Supreme Court was filed by lawyer Jesus Nicanor Falcis III and it was he who argued before the high court the need to legalize Same Sex Marriage. And Atty. Falcis' presence during the 2018 LGBT Pride March made the event more important specially to those participants who seek to legalize their love with their same sex partners.
This photo shows the lgbtBUS vehicle wearing a tarpaulin promoting the oral argument in the Philippine Supreme Court to legalize same sex marriage.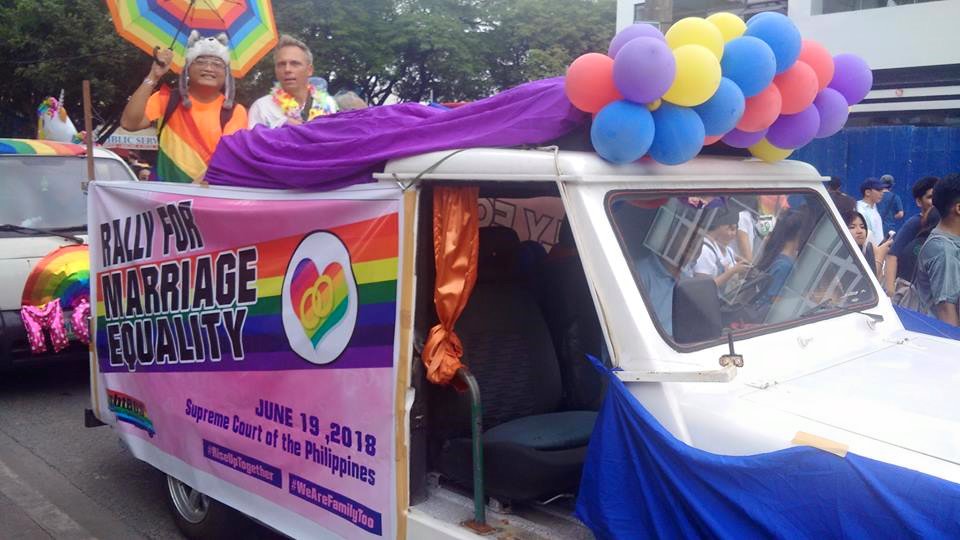 The 2018 Pride March was made significant by the presence of Atty. Jesus Nicanor Falcis III in the middle who was flanked by Roderick Tubil (writer of this article) and Thomas Fleckner (Owner of i-Arose / CEO lgbtBUS).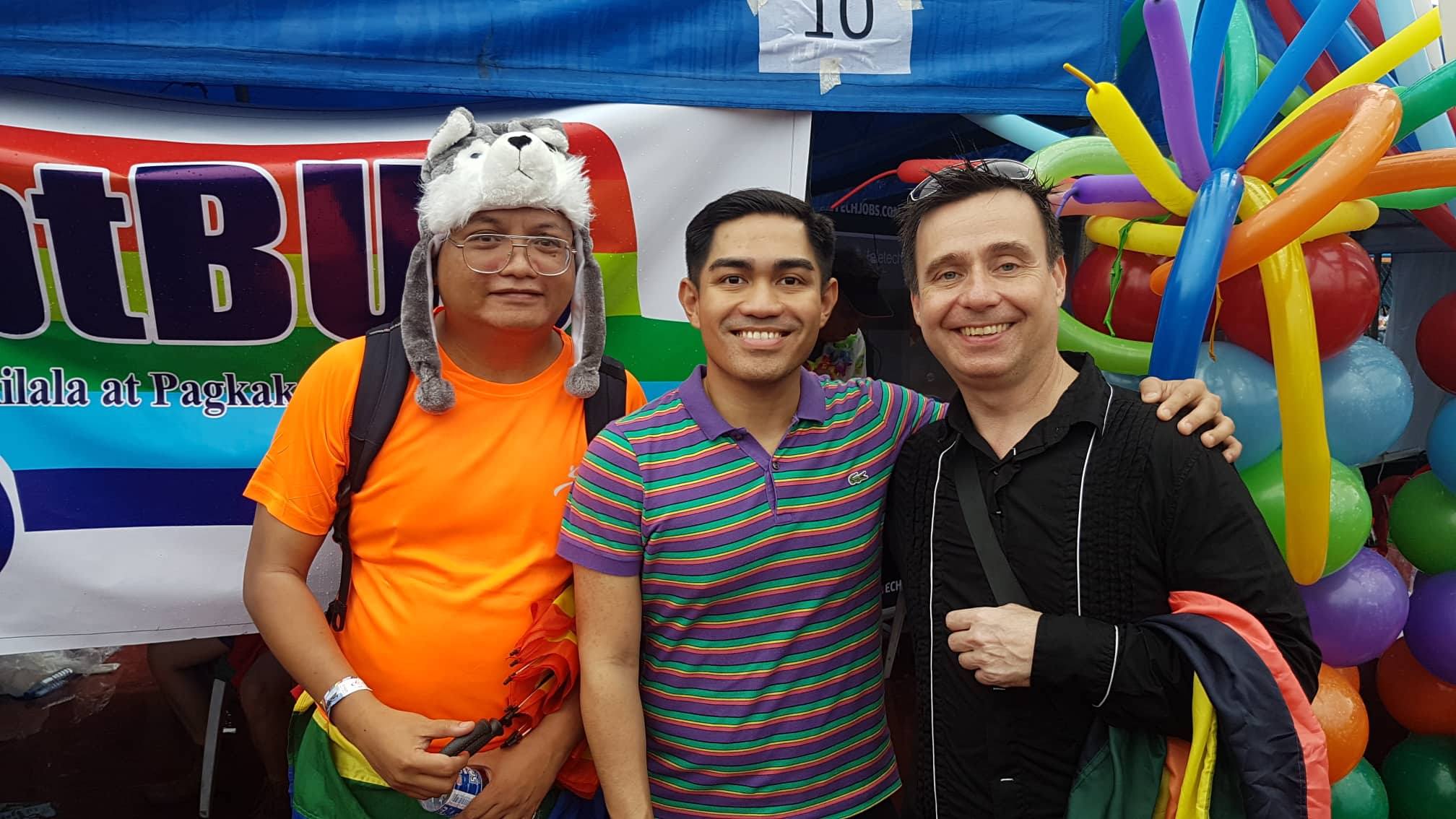 It was an event so memorable and so special that it accomplished a feat that has never been attained before. The total number of participants were estimated to have surpassed 25,000, making this year's pride march the biggest one that ever took place in the Philippines. And it is going to get better for the rest of the LGBTs in this country in the future.
Written by Roderick Tubil
Additional pictures: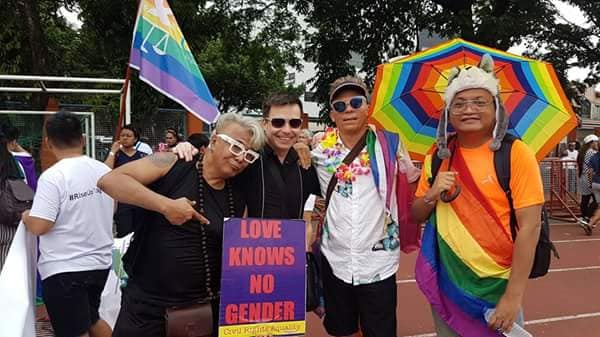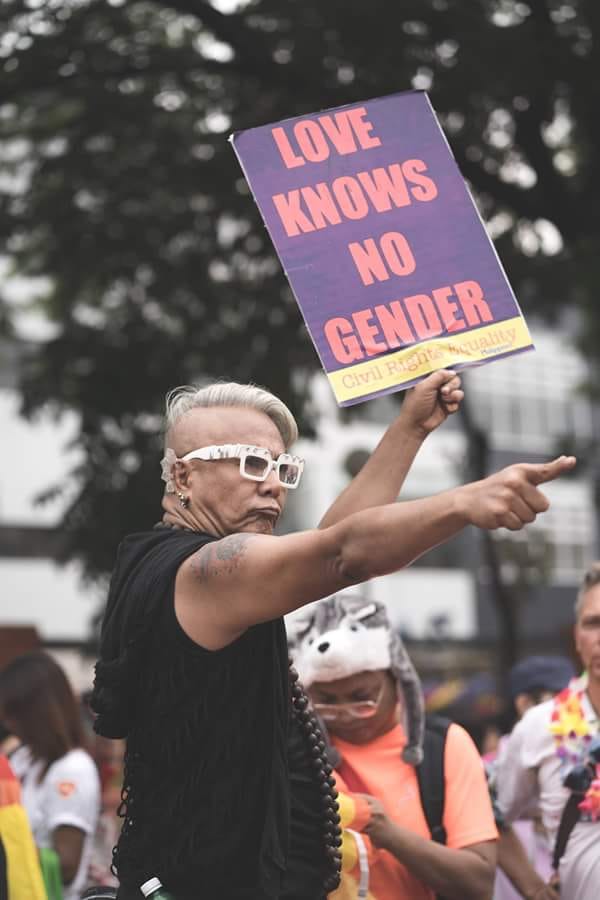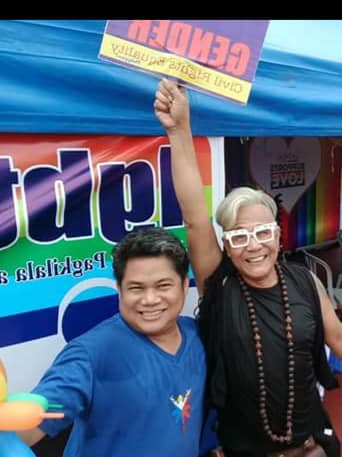 Sunny Garcia (Filipino Artist and Regie Pasion lgbtBUS President)