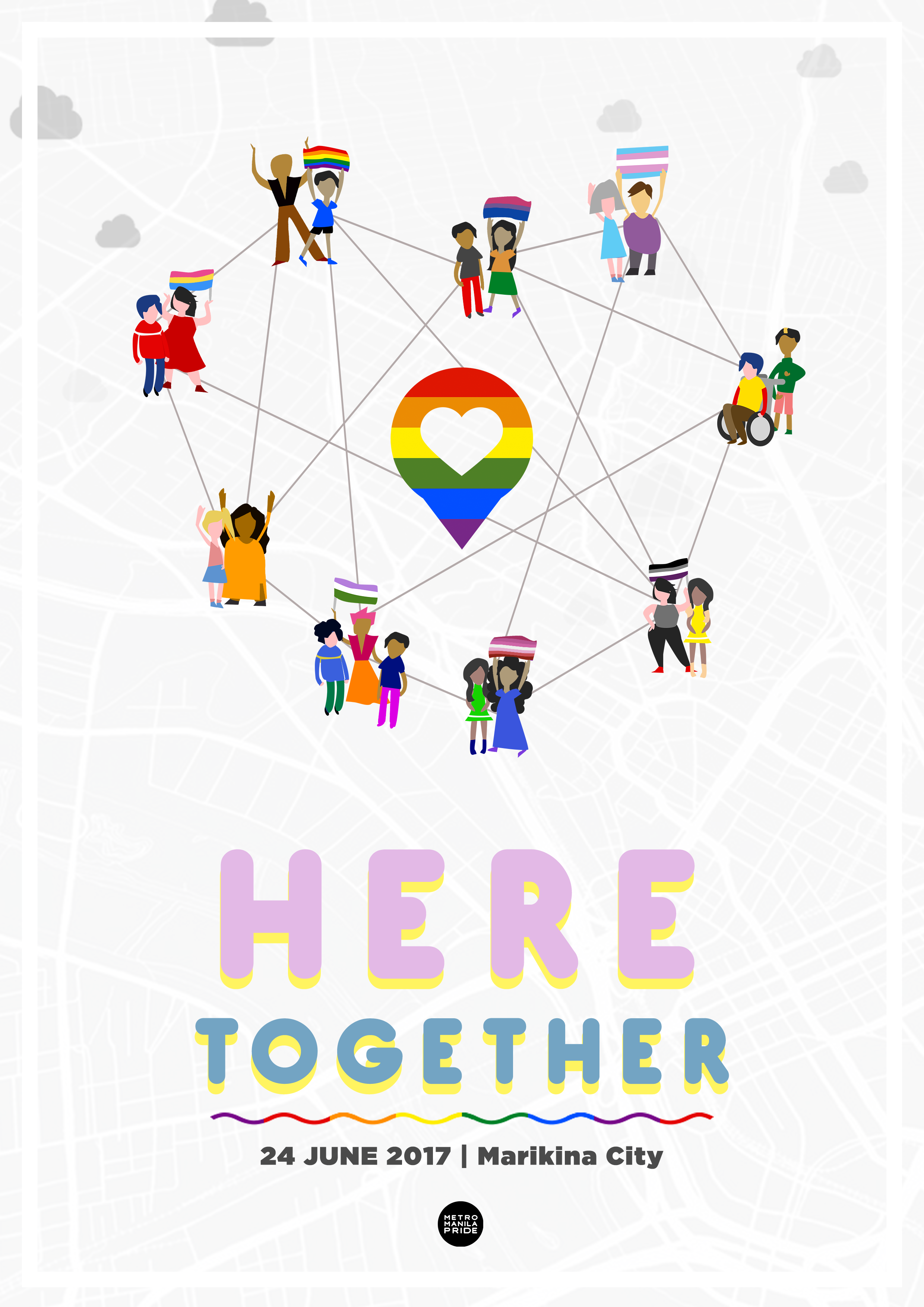 The 2017 Pride March in the Shoe Capital of the Philippines
Forty-eight years after the Stonewall riots which inspired the very first ever LGBT Pride Parade in the world a year later, and twenty-three years after the very first LGBT Pride March in Metro Manila, the Metro Manila Pride March was held for the first time in the city known as the shoe capital of the Philippines, Marikina. The theme for this year's parade is entitled "Here Together", emphasizing the need to work and live together in peace and harmony despite the diversity and the differences of everyone in the society. The 2017 parade which was organized in a city that is considered as one of the cleanest and greenest in the Metropolis is truly a resounding success.
The lesbian, gay, bisexual and transgender (LGBT) community of Metro Manila Philippines reiterated their appeal for approval and legalization of marriage equality when they marched around the city centre of Marikina which embarked and culminated in Marikina City Hall on the sunny Saturday afternoon of June 24, 2017.  Organizers estimated that a total of more than 7,500 participants took part in this colourful event despite the massive opposition from the Catholic Religion in this country, a religion which had been contradicting the LGBT advocacy since the beginning.  Of course, during the parade the religious supporters were seen opposing the LGBT appeal for equality and acceptance but the parade's participants overpowered the opposition through loud chanting, singing and dancing.
This year's Pride March garnered significant coverage from the press including CNN Philippines which will strengthen the spreading of the message of this parade's advocacy. Also present during the parade were Philippine lawmaker Senator Riza Hontiveros, Miss Philippines Intercontinental Katarina Rodriguez, and the Philippine premier movie star Nora Aunor. The presence of celebrities in the Pride March indeed bolstered the LGBTs quest as their participation will help earn numerous publicity for the advocacy.  The mayor of Marikina, Mayor Marcy Teodoro, who is a strong supporter of the LGBT cause, was impressed by the turnout of the participants in the parade. 
It was an afternoon of joy, colours, music, dancing and sound while the rainbow flags with their lively colours dominate the crowd. And the rainbow colours did not only stay with the people, it spread further up in the heavens as an actual rainbow appeared among the clouds in the sky.
By Roderick Tubil