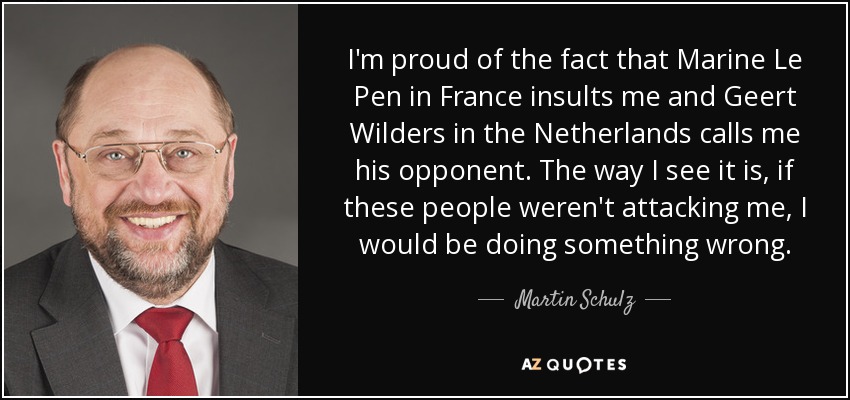 Lies, election, old government – The losers and liars back to rule
The SPD (Social Democratic Party Germany) drew its worst result in the last German national elections under its leader Martin Schulz. This was a result showing, that the voters wanted the SPD on the opposition chairs. Martin Schulz stated even in October 2017: "Our role is in the opposition. That's how its going to remain." A big lie, spoken out by a man who has been show mastering around the nation as simple, down to earth man. Mr. Schulz belonged 20 ears to the EU establishment, and is in reality a millionaire, now representing a former labor party, a party for the common man. What a joke!
In TV talk shows, he presents himself as the man for social equality, and that he broke off school and was an alcoholic, is something he reacts annoyed when asked about.
Martin Schulz's yearly income as EU parliamentarian was 99000 Euro; not much you may think, specially to become a millionaire. But this is just the beginning. 51500 Euro per year for general expenses comes on top and further a representation fee and more and more can be listed. All in all, Martin Schulz earnt 280000 Euro per year, just from being a EU parliamentarian.
The German "Welt" wrote in November 2017 that there will be no grand coalition: http://www.zeit.de/politik/deutschland/2017-11/spd-schliesst-grosse-koalition-aus
The Guardian wrote, just in December 2017: The leader of Germany's Social Democratic party has denied reports that he has green-lighted talks about another "grand coalition" with Angela Merkel's Christian Democrats.
"The reports are plainly and simply wrong," the SPD leader, Martin Schulz, said on Friday after claims in the German newspaper Bild that the two parties had agreed to begin exploratory talks on a new coalition following a meeting with the German president, Frank-Walter Steinmeier, on Thursday.
The newspaper said the participants – Merkel, her Bavarian ally Horst Seehofer and Schulz – had discussed various options for forming a government, including a grand coalition, setting up a minority government under Merkel, or holding new elections. But they ultimately agreed to start talks about a rerun of the conservative coalition.
So now Germany has a new government, formed out of the two yet biggest parties, yet with the greatest losses ever during elections. The fear of heated debates in parliament can be placed aside, as this is what Angela Merkel likes: Deals behind closed doors, and then some little show debates in parliament. The SPD and the CDU have grown together since years, wiping out left or right positions, uniting to a German Unity Party anyway. Merkel knows this way of playing politics well. The GDR SED, the Socialist Unity Party was the rule under which she grew up, now using democracy to aim for the same, this time not under socialism, but just under another name.
It is now left for the AfD to lead the opposition even harsher and harder, and make sure, that what the SPD has done now, will lead to their ultimate downfall!
Martin Schulz is a false and lying politician, only looking at his political position, not regarding the ordinary man, and not opposing the politics of Angela Merkel!
By Thomas Fleckner