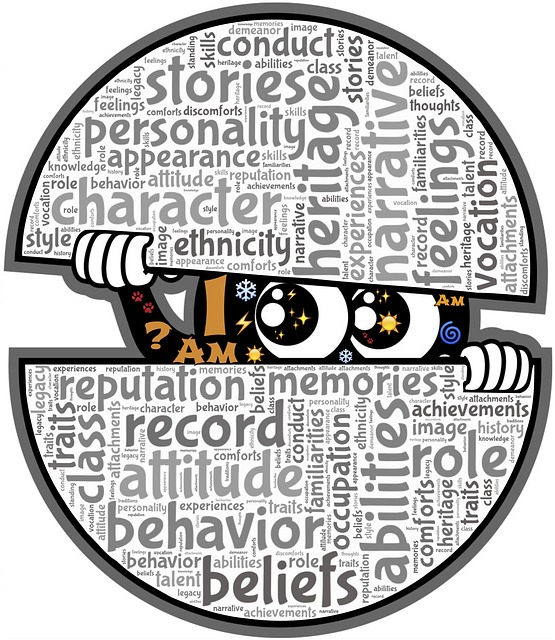 The Abuse of "Conditioning" By Religion
Religion is in our face every day even if we have made it out of the hands of those who abuse the minds, the religious conditioning is still present in many people.
At first, religion uses presence, being seen and heard through and on all available channels of life which creates the illusion that the god and the doctrines are real even though they are just real between peoples' ears hence their existence is only in their brains. Let's be aware that when one switches off all what religion can project, their doctrines and the imaginary leader is also switched off in an instant of a second, the same way it would be switched off if nobody would have told us about it. The channels I am referring to are TV, radio, newspapers, magazines, billboards' presence on enormous buildings, interference in all stages of life, wearing and showing of symbols, flyers, changing of our grammar and expressions and worse of all, schools, colleges and kindergartens.
First of all we need to know and be aware of the conditionings being done in a psychological sense. Conditioningis a behavioural process whereby a response becomes more frequent and predictable in an environment as a result of reinforcement such as stimulation for a desired response or reward. Being rewarded stimulates success and honour, belonging and even love. Religion has successfully found out the weak points of humans' biggest desires by playing with reward and punishment, using our strongest feelings as love, hate, sadness, hope, trust, desire and fear. Brilliantly religion has now labelled those feelings with new grammar, words and symbols, so that our totally natural feelings move away from instincts or chemistry, biology or humanity, to religious interpretation, again, changing interpretation to something seemingly real.
What religion uses is instrumental or operant conditioning, which differs from classical conditioning in that reinforcement, and it occurs only after the organism executes a pre-designated behavioural act. The concept that this conditioning creates is a change in people's behaviour resulting in learning. Learning is per se not the bad aspect here, but how religion has hijacked learning into a form of education that is not universal but specifically tailored for its followers and people who will become potential followers. It disregards natural facts, even opposes or suppresses them, seen in the topic of sexuality, and finally makes people believe in things that can eliminate physical laws and human biology.
"Human beings, like other animal species, have a typical life course that consists of successive phases of growth, each of which is characterized by a distinct set of physical, physiological, and behavioural features. These phases are prenatal life, infancy, childhood, adolescence, and adulthood (including old age). Human development, or developmental psychology, is a field of study that attempts to describe and explain the changes in human cognitive, emotional, and behavioural capabilities and functioning over the entire life span, from the foetus to old age." Source Britannica Encyclopaedia
Being present everywhere creates a false reality that only supports the doctrine behind it. It is a typical marketing strategy we can find in other fields too. Xerox has become the synonym of photocopy in some places of the world. Although Xerox is just a brand, and photocopy the real action, many people use Xerox when wanting to make a photocopy. This is where we come to the conditioning through words, which religion loves to do in daily life; and not just words, but entire expressions. It looks like there is no alternative even, but there is, it's just that humans have been conditioned to think there isn't and to just look one way.
Let's start with the most common expression: Oh my god! What does that mean? It is a form of astonishment, shock, and overwhelming situation, expression of sudden fear or happiness or surprise. It makes the god of religion omnipresent, as it stands for all expressed feelings. If we would have never heard about the god figure, we would surely use other forms of expression as maybe only "oh", "I am shocked", "Wow that's great",
"Great", "Fantastic", "Oh no"; just placing the word god in all these listed expressions makes it an omnipresent replacement. The same stands for all other religious figures used in the same consent like Jesus, Allah, "Maria and Joseph" and so on.
I will now list up further words humans use in the verbal spectrum which easily can be replaced with non-religious expressions:
Sin: This is nothing more than saying something is bad, yet implementing that it's not just bad but offending the god's plan or creation. It defines something bad, even if it is natural, i.e. homosexuality, masturbation or sex before marriage.
Hell: Another definition for a bad place to be. People say: "It feels like hell", or "Go to hell", or "Burn in hell", even if they have never seen or experienced such a place. Religion again succeeded in making an invented place look real. The same comes in regards to "Heaven".
Devil: The figure representing the enemy or the bad and evil. Politics has found out long time ago that creating an enemy classifies people into good and bad. It excuses behaviours and judgements. The opposite would be represented by "Angels" or a goddess. The loop here is that although the god created all, and can do all, he or it never succeeds in eliminating the enemy.
God's will: Basically twisting coincidence into a wanted or set action. Yet funny enough, this is used only if it favours the human being. If it's a death through a hurricane, it was maybe the devil, or even the power of the sinning homosexuals. If it's the succeeding in university, or just escaped an accident, it was god's will again. However when we come across this, the term defines the helplessness of humans, and exchanging coincidences or natural occurrences with a god.
Acts of god: Insurances even have adopted this term. They define an "act of god" as a natural disaster. But the term act of god can be interpreted. As a non-believer, I would insist on the reformulation of that sentence into natural disasters (So believers basically declare their god a natural disaster). As belief and gods are all subject to human interpretation, I could claim that a car theft is also an act of god. Example: God instructed someone to steal my car, to avoid an upcoming accident that would happen on the route I would have taken the next day. All in all, placing religious terms in official papers is questionable, if not unacceptable.
Pray: Religion has succeeded in replacing hope into pray, or even worse, taking responsibility away, and replacing taking action into prayer, so that the prayer could result to something that is wanted. Let's go back to conditioning and to where it starts. Childhood is the first target of the religious scheme, and it starts with Baptism. Baptism is basically the forced membership to an organisation without asking the persons permission. Worse of all, most religions don't even allow the cancellation of this contract. Apostasy means death in Islam, and in Christianity it can mean threats of an afterlife in hell, or the loss of family and friends; once a Jew always a Jew. Then during childhood, the innocent person is manipulated through certain stages to again confirm its membership, stages as communion or confirmation in Christianity. The child is made to believe, that all writings of the "holy books" are real, even they are made to oppose physics or natural biological laws. We have talking snakes, women getting pregnant without sex, homosexuality being condemned, marriage to be a union under the god, a soul being there to enter a life after death and so on and so on. Schools that should prepare children for real life allow such teachings, placing the imaginary on the same shelf as science, biology or maths. Entering the age of consent or adulthood, the person is not perfectly conditioned, and even he or she doesn't follow all that religion dictates, the person is still given the option to be forgiven (forgiven for something that needs no forgiveness, like homosexuality), a better life after death (even though death marks the end of all life and nobody has returned from those imaginary grounds) and the chance to repent, another horrible religious term (Feeling or expression of sincere regret or remorse about one's wrongdoing or sin.)
Guilt is another term misused by religion, to feel guilty of things that humans need not feel bad about, such as sex outside marriage, divorce, and homosexuality and just not believing. Atheism is even declared terrorism in Saudi Arabia for example. So, the bond between humans has become godly through religion, but only in the way it likes and accepts it. Birthdays are again celebrated in honour of a god, and even death, even at that final stage in life, religion follows and troubles people with its stories about afterlife, ways to burry and the imaginary soul now travelling to a better place. "Rest in peace" shows the final absurdity of the humans' journey in religious terms. Rest is subject to the living, also peace. When dead we can't rest and also can't have peace.
Religious words and expressions have become a normality in our daily life, and the conditioning works even beyond the members of religion. That is the danger of psychology when in the wrong hands, and politics often does nothing about it, and it even embraces religion to have a better rule and grip on society. As long as humans accept this, religion will remain powerful. Religious doctrines are not a joke or something to just disregard, they hijack a human life, removing it from full freedom, natural being and development. Religion creates division and it does not tolerate diversity, it is responsible for fights, wars, discrimination, suicides and unnatural behaviours. More people die of religion than of cancer. More people are victims of religious abuse than of earthquakes. More people are putting their hope and trust in the imaginary, rather than into the human capacity.
Conditioning is working terribly well for religion!
By Thomas Fleckner