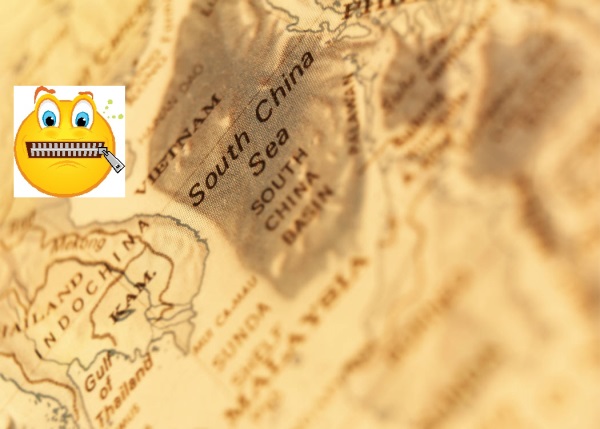 As for most dictatorships, the Internet is one of the main enemies. It gives information to its citizens that the government would like to shield off, and it allows users to share thoughts and ideas with the citizens of other nations.
Starting on the first day of September this year, the Vietnamese government will prohibit its citizens to spread information and news through social networks that are not purely personal or not related to private issues. The new bill, if signed into a law, would even prevent users from posting news from newspapers, media companies or state owned web sites. At the same time, foreign media companies are also disallowed to spread their news through social network groups that are run by Vietnamese people. The consequence and form of punishment are not yet announced.
Internet users have started to protest against this move, and the communist led country already has faced criticisms regarding their Human Rights abuses. The opposition members who are trying to fight for a multi party system, Human Rights and anti corruption activists are often being prosecuted in several hours long court cases.
Victims of arrests are bloggers, journalists and artists. Only in 2013, 46 pro democratic activists were arrested and prosecuted.
The Human Rights organization "Reporters without boundaries" has called Vietnam the enemy of the Internet, and in terms of press freedom, the county ranks 172 among 179 countries.
Now looking at women's rights and same sex marriage issues, conservative people and parties tend to fall into crises when having to debate such topics.
Ironically, the rigid one party system, in 1975 after the victory of the North over the South, started dominating the west oriented people in brutal re-education camps and drove them out into the sea as boat people. Seeing all of these things in Vietnam, one would suddenly be surprised now to see that gay people will be granted civil rights. It is not that the Hanoi Communists have become democrats, but taking elements from western movements may be seen as an advantage to improve the standard view towards the country, as it does have a large portion of its income coming from tourism. They may be hoping for the financially wealthy potential Gay tourists, from which neighboring Thailand is profiting from most till now. It will also calm down the young population that is yearning for more openness and more rights in the society. So wherever they take certain rights away from, they would give other rights back somehow to balance and keep unrest away from the country. It is a way of projecting the mind away from political issues, giving the population a topic they are allowed to deal freely with, write about and live with.
This move can also shift people's attention to countries with worse situations, like North Korea where everything is controlled, or China where the Internet is censored. Dictatorships, be it a one man ruling or a one party ruling, has no other choice but to shield off information and communication from the outside world and blame other countries with a similar regime and portray them as worse.
But what is happening in Vietnam is a contradiction and a controversy because, on one hand, it cuts down the freedom of speech and news spreading, yet on the other hand it gives certain Human Rights privileges to attract the western tourists that would lead to more local people in contact with foreigners and their free way of living, therefore encouraging communication flow, by letting news come in and spread through words of mouth, drilling holes into the enclosed communist system which will lead, on the longer run, to a potential break up of its regime.
Everything starts somewhere, and it's not just a wishful thinking, as history speaks for itself. The fall of the Soviet communist system started with Gorbachev, who used the words "Glasnost" and "Perestroika" to engage and encourage the country, its politicians and citizens, to break through the crust of failed and quickly antiquated regime.
We are no longer isolated, we are global; and this is where we can observe the watering down, the breaking and vanishing of totalitarianism, dictatorship and suppression, be it political or religious regimes. The 21st century has still a long way ahead, and maybe some regions will become worse and go more into the other direction than ever. But where man is the loser, he will be the winner one day. Where man has imprisoned himself, he will free himself, by himself and for himself.
By Thomas Fleckner