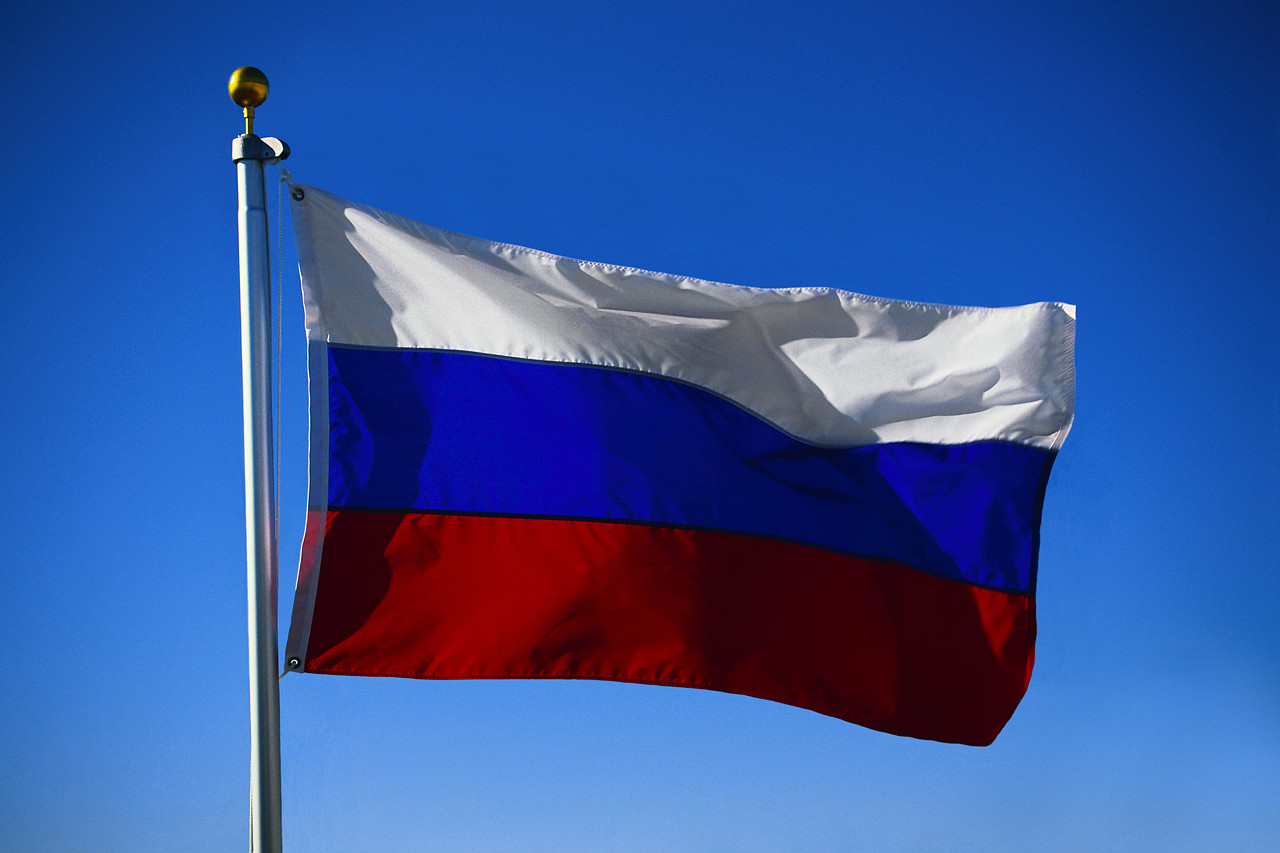 Although homosexual acts are no longer illegal since May 27 of 1993, and homosexuality itself is no longer listed under mental illnesses in Russia, President Putin approaches the LGBT community with a kick through the back door. Like a king in the middle ages, he does not make his own hands dirty, but uses his "chain dogs", his "normal citizens" to do what he desires. Under their own definition of democracy, Putin previously served as President from 2000 to 2008 and as Prime Minister of Russia from 1999 to 2000 and again from 2008 to 2012.
Russia does not, from the side of its jurisdiction, prohibit gays to adopt children; it simply doesn't allow single people to adopt, making the need to check ones sexuality unnecessary. Same sex marriage is far from the table, and recently, same sex couples abroad are not allowed to adopt children from Russia.
The newly signed law which is no longer allowing "gay propaganda", allegedly to protect the youth, plays of course strongly into the hands of the Christian orthodox church, an organization Putin sympathizes with. Duma speaker Sergej Schelesnjak pointed out that Russia is a traditional country (even countries that are supportive of the LGBTs are traditional), with 90% of its population supporting this new law. This law makes it illegal to talk about gays and lesbians in front of children and teenagers. One can ask now, where do the gay and lesbian kids go when they want to talk about their nature? If adults are not allowed to talk about LGBT issues in front of underage people, where do the underage talk, and is it also a crime if they speak?
The Opinion Research Institute Lewada in Russia found out that 42 percent of the Russians agree with treating homosexuals by isolating them from society. Five percent agree that homosexual peoples should be executed.
In a hypocrite way, Mr. Schelesnjak states that the law does not oppose same sex relationships but wants to help the youth to have a better uninfluenced way of growing up, being objective and critical towards information given or seen. He says that it is damaging or harmful for the psyche, when showing the youth a distorted idea of interpersonal relationships.
This is of course absurd, because it does exactly the opposite. How can a child be critical if it is isolated from natural facts about human beings? Where can the child go, if it is an LGBT? The whole idea of doing this smells more like Putin and his followers think that homosexuality can be spread through promotion like a virus, that one can be influenced. How would they explain that there are and will be still homosexuals, even under the worse form of living in secrecy? History and present times prove it day by day.
What will happen to the AIDS prevention campaigns and organizations, health care and the promotions to the usage of condoms? The magazine "Der Spiegel" writes that Human Rights commissioner Wladimir Lukin warns: "The law could lead to human tragedies." and the activist Jelena Kostjutschenko is very sure that suicide rates will rise. She said: "We will now no longer be allowed to inform about homosexuality – like in Iran."
Advertising on the Internet, the "kids-404" with journalist Lena Klitowa is asking for understanding, with "a photo gallery for tolerance for same sex lovers" - especially about what is being perceived. "I refuse to be invisible! Love is stronger than hate," a protester announced in Moscow on a poster. In May, the St. Petersburg citizen Nikolai Alexeyev had to shell out an equivalent of 130 euros because he held a blackboard that read: "Homosexuality is not a perversion."
The Governor of the Tambov Oblast Oleg Betin ("United Russia"), who has been in office since 1999, had been interviewed on May 16 of 2008 by the tabloid newspaper "Komsomolskaya Pravda" and spoke of his anger towards the "gay cesspool" running free in his city, saying: "Tolerance? To hell with it! "Blue" (in Russian that corresponds to "fags") should be torn to pieces and then scatter the pieces in all directions. [...] I am against perversion. The principles of Orthodoxy should not be affected."
We may ask ourselves where this hate comes from. Of course, we can observe that the Russian government is more or less formed around Putin. Even after he was replaced as a president for some years, he was still a part of the government. Being close with the Russian Orthodox Church, the government formed a new "enemy picture"; the homosexuals and the west, as they state that homosexuality is an immoral western influence.
Russian Neo Nazis with their kidnapped gay man they have tortured.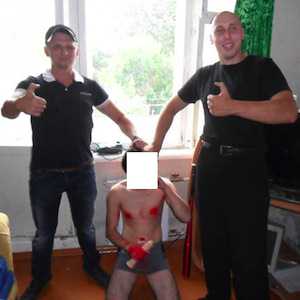 Foto from Pink News
In his speech on January 7 of 2013 at the Orthodox Christmas day, Patriarch Kirill of Moscow compared all Russian homosexuality to drunkenness, drug use, adultery and prostitution and counted them among the other enumerated "evils" of the causes of the broken traditional families. In a TV interview during the Orthodox Easter day of May 5, Kirill called same-sex marriage a "vice" that would lead to a "destruction of the personality" and possible economic, financial, political or ecological crises. He declared on July 2013 in a church in Moscow, that legalizing same-sex unions is "a very dangerous symptom of apocalypse. The legal legitimacy of the "gay marriage" meant that "people take the path of self-destruction."
In February 2006, the Grand Mufti of Russia, moslem Talgat Tadschuddin, said during the occasion of the first planned "Moscow Pride": "Mohammed himself had ordered the killing of homosexuals, as their behavior would lead to the end of the human race. One should flog homosexuals, if they should go on that road. Any normal person should do this - both Muslims and Orthodox."
Chief Rabbi Berl Lazar referred to gays as "sexual perverts" and the parade was referred as a violation of morality and he compared it to Mohammed cartoons.
But the world is not sleeping. LGBT rights are Human Rights, and most of humanity knows that. Boycotts, even for the Olympic Winter games to be held in Russia are on the agenda. Russian Vodka is poured into the drainage, and demonstrations are held all over the world.
All eyes will remain open, and actions will be taken by all sorts of peoples, organizations and politics. Russia is in the middle of a bad beginning.
To be continued
By Thomas Fleckner