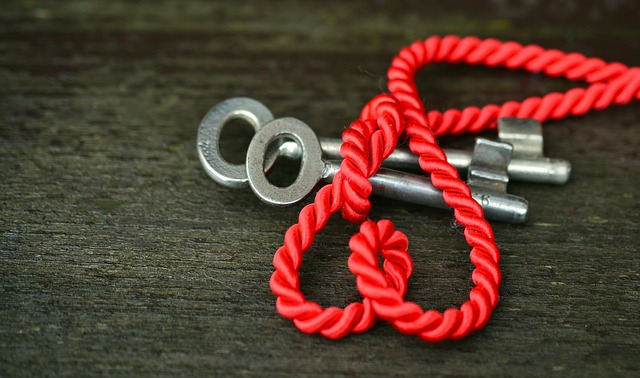 There is a responsibility
Club leaders are responsible for their club, organization leaders for their org's, political leaders for their country; but it doesn't end here.
Labels come with responsibility, the same as rights do!
In short: "If the responsibility is neglected, misused or abused, the leader has forfeited its position, the label its value and the rights their entitlement.
Pride is a word we hear in the Asians more and more, whereby in Europe, pride is classified as something bad. Pride is something earnt through achievements, and where leaders destroy the prosperity of such gains, pride is eliminated. Europeans were proud of having many Nobel Prize winners, inventions were registered like quickly glowing mushrooms and labels were one of the representations of an advanced country.
Instead of strengthening the national pride of its citizens, especially central European countries like Germany have taken the path of the opposite. Whilst others are allowed to be proud, even by committing acts against the national laws, they are excused and left to repeat. The leftist and green movement, including the, now disguised as center parties, have decided that nationality is no longer needed; pride is no longer wanted; hence a strong prosperous citizen no longer wanted. In a cheap way, in the real populistic way, people not joining the herd are called racists, nationalists in a Nazi way, extremists or a public nuisance.  All methods of out casting and isolating people who don't want to comply with this non democratic development are used with the sense of rightfulness, projecting away from their tactic, and then accusing the opponents, the patriots, and the people with pride to do exactly that. In short, they attack the ones for doing something they have already implemented.
A country is like a home, and a home needs protection; even all those leftist, fake humanists and do Gooders know that. Whilst they demand openness and compliance from their citizens, they live behind closed doors, well protected and guarded. Whilst the Greens call for alternative energy, they drive huge petrol eating limousines. Whilst the social democrats were one of the first to oppose religion, they are now the ones supporting it, and not only Christianity but Islam too, inviting many Islamic Trojan horses into their leagues, uplifting them to leaders, mayors and maybe one day the PM or president of their country. Whilst the conservative German CDU once was conservative and a solid rock for the country, it has not turned out to be an ice rock, a melting one, with a leader of no responsibility, nothing to lose and nothing to gain for the nation, that she rather wants to dissolve and transform into a centralized power body; and how best to do that with brainwashed and mainly uneducated Islamic groups. Why not invite Asians, that are highly educated, comply with the system and have no thrive so ever to bring the system down? Birthrates; where are the incentives for the own people? And even not, Asians have also higher birth rates, but not for the sake of growing a religious political ideology movement. No! When you visit Asia, you find the German Oktoberfest, little Paris or Venice, Dutch architecture and British dressing in style, coexisting with all national traditions and cultures. Why no longer in Europe?
I like to cite Mr. Geert Wilders from the Freedom Party Netherlands, the PVV: "If you give away the keys of your own house to someone who leaves the doors unlocked you should not be surprised when unwelcome guests force their way in."
There is no single European identity, but the friendship and cooperation of individual sovereign states.
Further:"The EU is characterized by cultural relativism and enmity towards patriotism. But patriotism is not a dangerous threat; it is something to be proud of."
And finally:" The problems Europe faces today are existential. Not economics but islamisation, terrorism and mass-immigration are our main problems. Existential indeed, it determines who we are, what we are and if we will exist as free people in the future.
Ladies and gentlemen,
I believe in free speech. I pay a very heavy price for it. I am on the death list of Al-Qaeda, the Pakistani Taliban and other Islamic groups. I live in a safe house provided by the Dutch state and I am under 24/7 police protection for 13 years now. Everyone is entitled to his or her opinion. So do I.
And I think that Islamization is the greatest threat to our European future. I am not talking about all individual Muslims, many of whom are moderates, but I am talking about the Islamic ideology which is incompatible with freedom and democracy and that we are importing massively."
What kind of a Europe have we become? Europe is on the path of making its citizens homeless, without identity and without pride. Where there is no home, there is no identity. Where there is no identity, there is no pride.
Where is the, symbolically spoken, spirit of the European man/woman? Past inventions, achievements and freedom, are they all on the call to disease?
The Turkish German politician had the audacity to say the following; unveiling the path Germany has taken. A statement that many people in Asia i.e. are taking with shock:
"A specifically German culture, beyond language, is simply unidentifiable."

     Aydan Özoguz, SPD, Integration Officer
And:
"Immigrants cannot be prescribed an adaptation to a supposedly traditional majority culture per se."

     Aydan Özoguz
Meaning, there is no need to adapt or integrate into the local system!
And this is a German politician, with Turkish routes, elected as the social democratic Integration Officer. Integration?
These and similar statements are a disgrace and insult towards an entire nation!
Mr. Gauland, leader of the German AfD (Alternative for Germany) stated clearly:" "He/she who represents such views has no place in this country"
Even in the Dutch parliament there are politicians with dual citizenship already. Who do they stand for? Who would they defend in the worst case?
"The PVV still finds that a double nationality of a minister is very much undesired," a spokesman of the PVV stated. In 2007 Geert Wilders called for two deputy ministers of Turkish and Moroccan origin to give up their second nationality.
What Europe is doing remains a, mystery for many non-Europeans like in Asia, a non-existing problem for its manipulated citizens and yet a huge threat by the Trojan horse of Islam.
Europe has come a long way to become a secular continent, with the longest period of peace. But now Europe may face civil war or capitulation. Both scenarios are not something to wish for, or worse work for. The future generations will face it!
By Thomas Fleckner