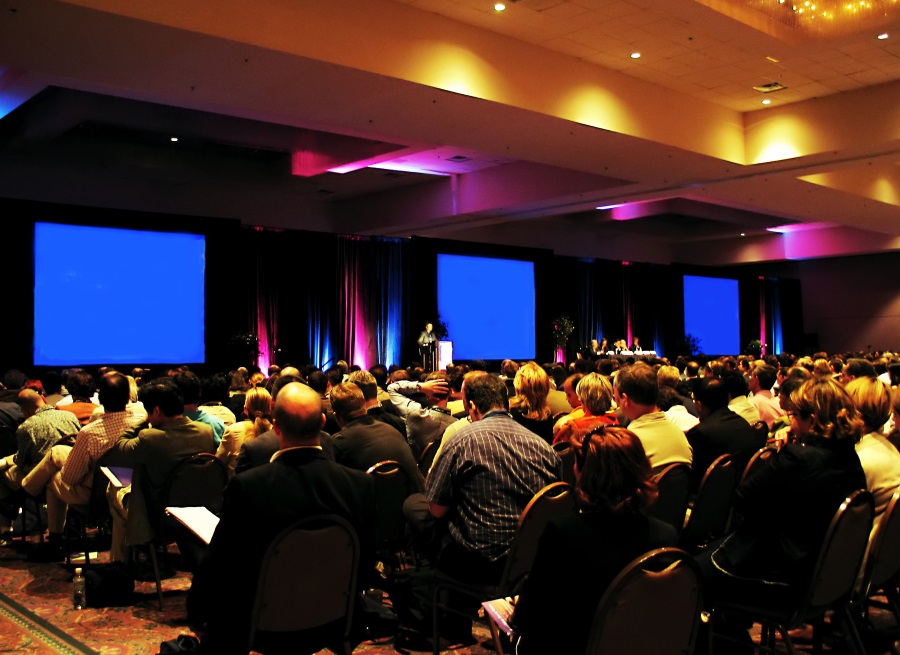 Religious conversion mostly comes abrupt, violent or by force, and if not, then basically from one doctrine to another. The gaining of knowledge through school, open minded exchange, travel experience and literature is a slow process, and yes, its less spectacular, as it leaves no casualties and doesn't disturb others. The spread of religions is honestly not an achievement to be proud of, as when taking the path back into history we are confronted with millions of deaths, tortures, Human Right violations against children, women, LGBT's and people of different beliefs or non beliefs.
The three monotheistic religions have the same root, but due to the different periods of existence, they underwent different stages of development. Christianity walked through the period of reformation and enlightenment, and with that, became more peaceful in its appearance. Islam is the youngest of this Abrahamic trilogy, and we are now observing them at a stage Christianity was in 500 years ago, in many places of the world. The invention of the press by Johannes Gutenberg, who was the first European German Blacksmith to use movable type printing, in around 1439, and therefor introducing the possibility to produce books and other printed media, beginning a new era. This was the start of spreading knowledge and giving wide access to the written. What revolutionized the world that time, could have the same effect with the introduction of the Internet in our present era. Religion worked well in enclosed areas, where people could not compare with other societies; the same goes for communism, where people could mainly not leave their country to see how other systems work. Not seeing leaves people only to believe. If the leader, be it celestial or human declares the enemy, then that is what society is left to believe in. Access to media, and again, specially the Internet nowadays tares down walls and those false projections.
The gaining of knowledge leaves less space for a belief system, as it is more interesting and one can participate in grasping more, or even become one of the many big or small inventors that have made our life better.
I would like to differentiate the reform idea. I do not think that any religion can be reformed, as the scripture is based on a claimed information from a perfect god, written down by people, long time ago. Reforming such a book, means to doubt or deny the so called "holy" messages within. What can be reformed though, are the people who are still accepting their label as a Jew, Christian or Muslim. The human being and religion on the other hand, do not form an entity, something that couldn't be separated.
Next to education and knowledge comes the point of value. Religion has successfully overridden the value in oneself, in a person or mankind in total, to a forced valuing of an invisible, unproven ad silent divine. No wonder so many people have been killed, tortured or suppressed throughout their time line, all in the name of a god invention. We have basically accepted to no longer value ourselves, but a book. Circumcision, an often painful, and an action done without the consent of the person it is performed on, is considered valid. Yet when someone burns or spits on a so called "holy book", the followers call for revenge, cry and even feel pain. In short; that book is more valuable than a little child, in that moment.
Finally, freedom is also needed for reform. There cannot be reform in countries like Saudi Arabia, where religion is implemented by the state, and any try to cut the chain with Islam, hence apostasy, leads to execution. In a "free" country, religion may exist, but it is also allowed not to be followed, and one has the right to criticize and even ridicule belief systems and dogmas.
All in all, the inventors of religions knew this, and that is why they had to create strict rules, spread fear and misuse hope, by projecting all rewards and better times into a period after death.
Knowledge, education, equal rights and humanism is not in need of punishment, the spread of fear, suppression, and the divided promise of a so called "hell" for the one they declare bad, or "heaven" for the ones they declare good.
Religion divides people, and creates unnecessary enemies, even non existing enemies as the so called "devil", "demons" or "evil spirits". Education, enlightenment and exchange is borderless, and it creates friendships and teams, discussion and not wars.
Nobody has killed, or tortured, suppressed or abused in the name of Atheism or Humanism. And for the ones that may now raise their hand to pull out Stalin as an Atheist example of violence and suppression. Stalin never fought his fights in the name of Atheism, he did it in the name of Communism; so we need to separate political systems from belief systems.
By Thomas Fleckner